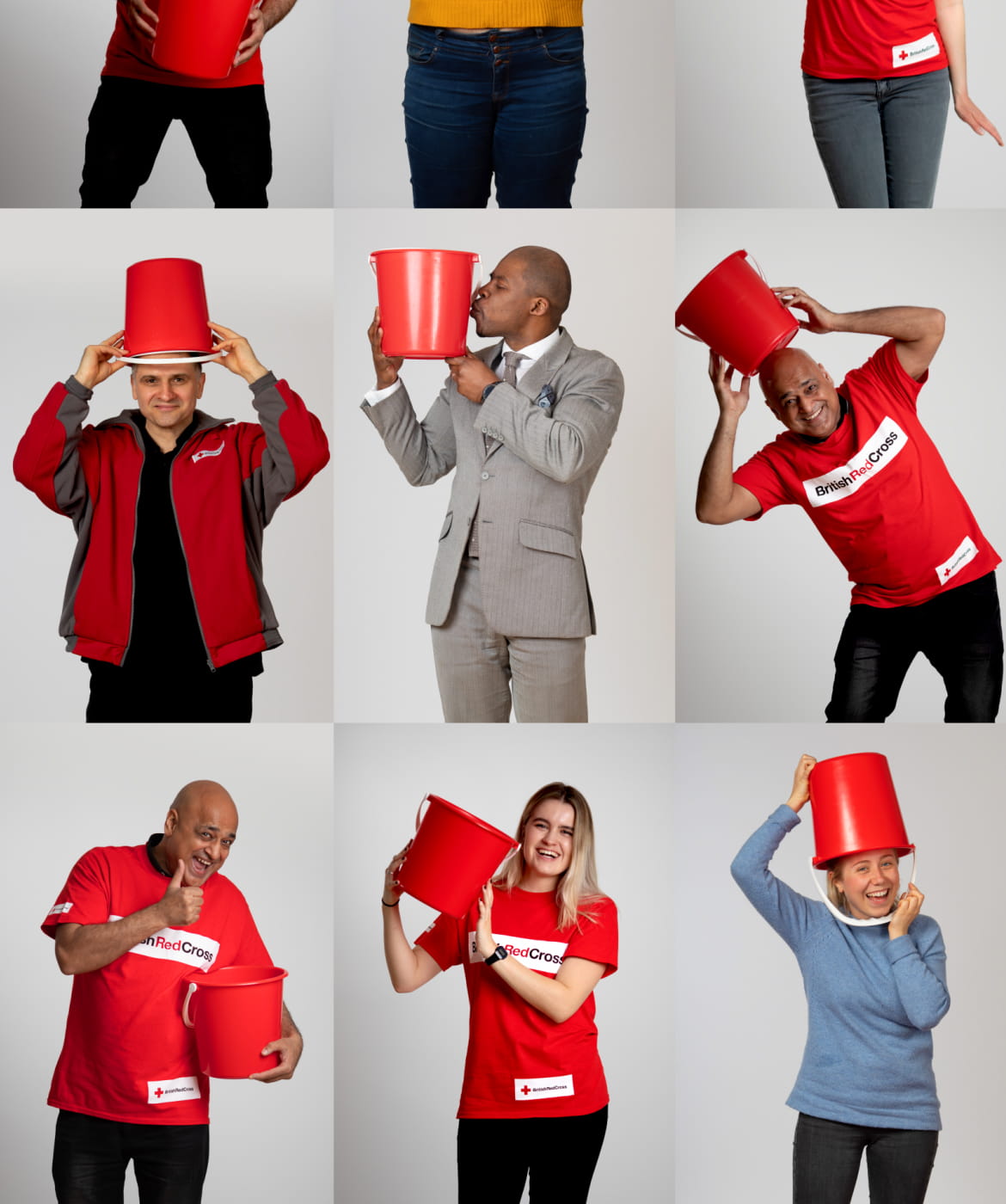 Let's shake things up with Red Cross Week
In 2019 the British Red Cross is inviting the nation to do one kind thing because kindness has the power to change lives. During Red Cross Week, it's your chance to help by donating to one of our bucket shakers or online. Every donation helps power our work in the UK and abroad.
6 – 12 May is Red Cross Week.
Our volunteers, staff and partners will be all over the UK, shaking it to help us continue to support those who need it most. And you can help them!
Here in the UK, your donation will ensure we continue to:
Teach first aid skills that save lives.


Help prepare communities at risk of severe weather.


Reunite families separated by war.


And support people home from hospital to live independently.


And as we're part of the largest humanitarian network in the world, you'll also help Red Cross and Red Crescent societies and countries with emergency appeals when disaster strikes.
Other ways to donate
By post