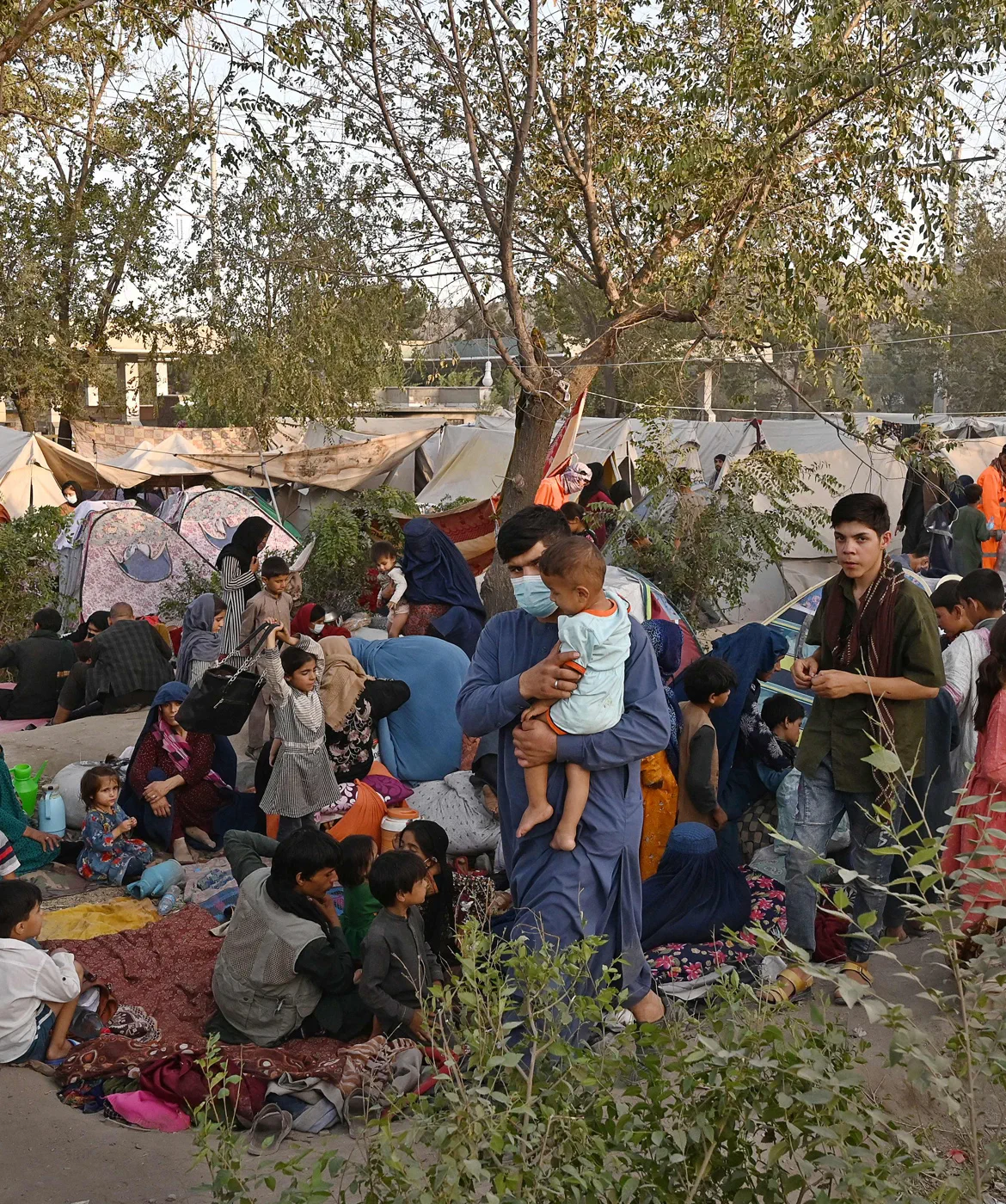 Afghanistan is in crisis – please donate
18 million people in Afghanistan need humanitarian help – due to decades of conflict, years of extreme drought, and weeks of heavy fighting.
The Red Cross and Red Crescent Movement has been supporting the people of Afghanistan for over 30 years. We won't stop now.
Can you donate to our Afghanistan Crisis Appeal and help us reach families and communities across the country?
How will my donation help people in Afghanistan?
The Red Cross and Red Crescent Movement is on the ground in all 34 of Afghanistan's provinces – including isolated rural areas – providing essential relief and supporting hospitals and medical facilities.
We run over 150 health centres and clinics, including 36 mobile health teams who cover the entire country.
Our Covid-19 hospital in Kabul has also treated thousands of patients and remains operational as cases continue to rise.
With our network of staff and 40,000 volunteers, we're ready to support families through the multiple crises they're facing right now. Your donation will help us deliver food, water, basic medical supplies and medicines, water and shelter.
How will my donation help Afghan families resettled in the UK?
Your money will help our work supporting the hundreds of families currently arriving in the UK from Afghanistan. Our staff and volunteers are providing emotional support and essential items, including warm clothes, blankets, soap, toothbrushes and nappies.
What has caused the current crisis?
In recent weeks, thousands of people have been injured in cities including Kandahar, Herat and Lashkar Gahar. Critical infrastructure, like hospitals and water and electricity systems, have been damaged or destroyed.
This has only compounded the country's existing problems caused by decades of conflict, chronic poverty and drought. It's a combination of disasters that has led to widespread displacement across Afghanistan.
Eleven million people – a third of the population – don't have enough food to eat, while the country is also trying to cope with spiralling cases of Covid-19.
Other ways to donate
By phone
By post