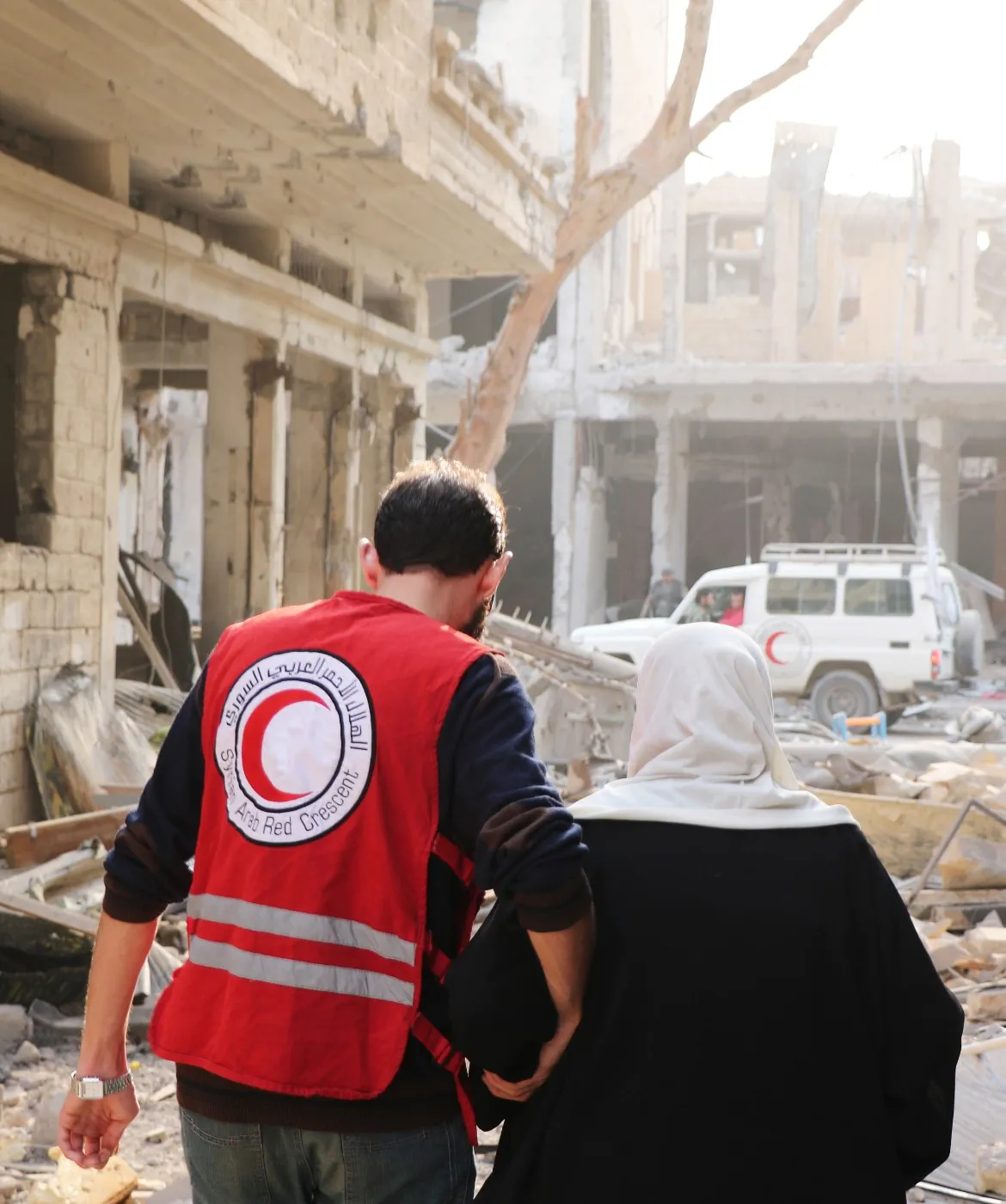 Donate to help Syria: a decade of crisis
2022 marks eleven years of conflict in Syria.
It's a tragic milestone, at a point when four out of five Syrians are living in poverty. Many are unable to access the most basic items, such as food, clean water, shelter or soap.
Fighting around Idlib province has forced about 12 million people to flee their homes. Half a million people have now been killed, with many more injured or detained.
Unemployment is above 50%. The price of bread has doubled in a country where 80% of people live on just £1 per day. One person in every two will go to bed hungry.
And coronavirus has only added to Syrians' challenges. Half of all healthcare facilities are either out of service or only partially operating, and soap and clean water are in short supply. The impact of the pandemic is devastating.
Please support our appeal, to help deliver vital aid to people who have suffered so much for so long. Your gift could change someone's life.
The British Red Cross has been supporting people in Syria since the start of the crisis, working in tandem with our other Red Cross and Red Crescent societies, including the Syrian Arab Red Crescent.
We'll continue to do so as long as we're needed.
With no end in sight to the fighting, thousands more people face a daily struggle to survive.

Marianne Gasser

Head of ICRC in Syria
Syria appeal: key facts
Over 11 million people rely on humanitarian support to survive
12 million people have been displaced due to conflict
Over 500,000 people have been killed
Unemployment rate is above 50%
More than eight out of ten people (83%) live below the poverty line
Our Red Cross volunteers are delivering food, medicine and other essential items to people in desperate need across the country.
Thanks to the kindness of people like you, over the last decade we've provided families across Syria with:
583,672
food items, delivered to those going hungry
1.6 million
relief items, including hygiene kits, blankets and mattresses
Other ways to donate
By phone
By post