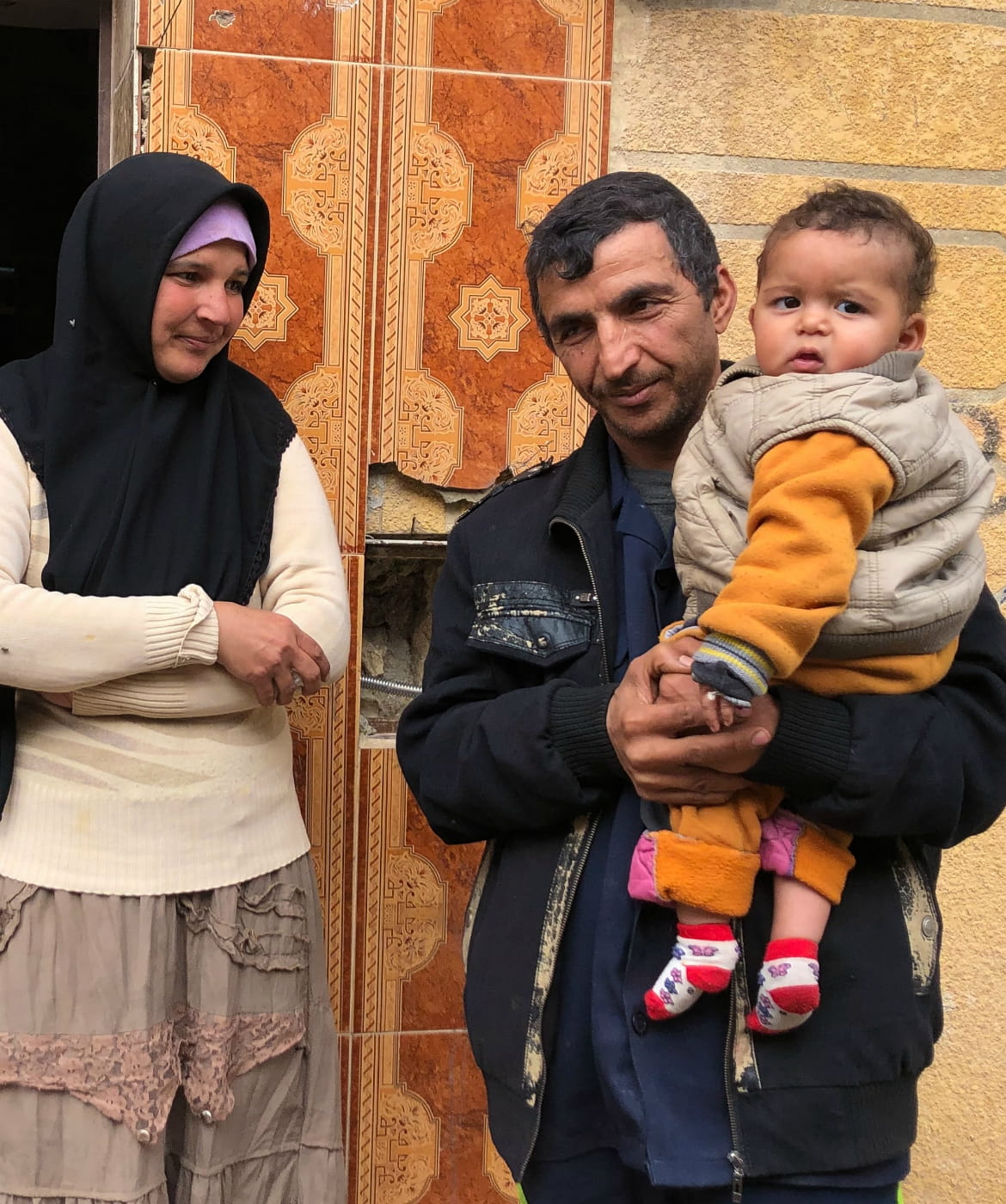 Families in Syria need your kindness
The conflict in Syria is in its ninth brutal year, and tens of thousands of families have had their lives torn apart.
Families urgently need food, shelter and medical care.
Imagine going to work every day in a conflict zone for a wage that barely buys enough food for your family - then coming home to your children who are frightened, hungry and struggling to keep warm?
This is everyday life for Sobhi and his family.
Families in Syria, like Sobhi's, are not safe.
A small act of kindness can give hope to people who have lost so much.
With no end in sight to the fighting, thousands more people face a daily struggle to survive.

Marianne Gasser

Head of ICRC in Syria
How the Red Cross is helping
Our Red Cross Red Crescent volunteers are delivering food, medicine and other essential items to people in desperate need across the country.
Thanks to the kindness of people like you, last winter we provided families across Syria with:
80,000
food parcels
75,000
blankets
30,000
sleeping mats
40,000
tarpaulins
Other ways to donate
By phone
By post