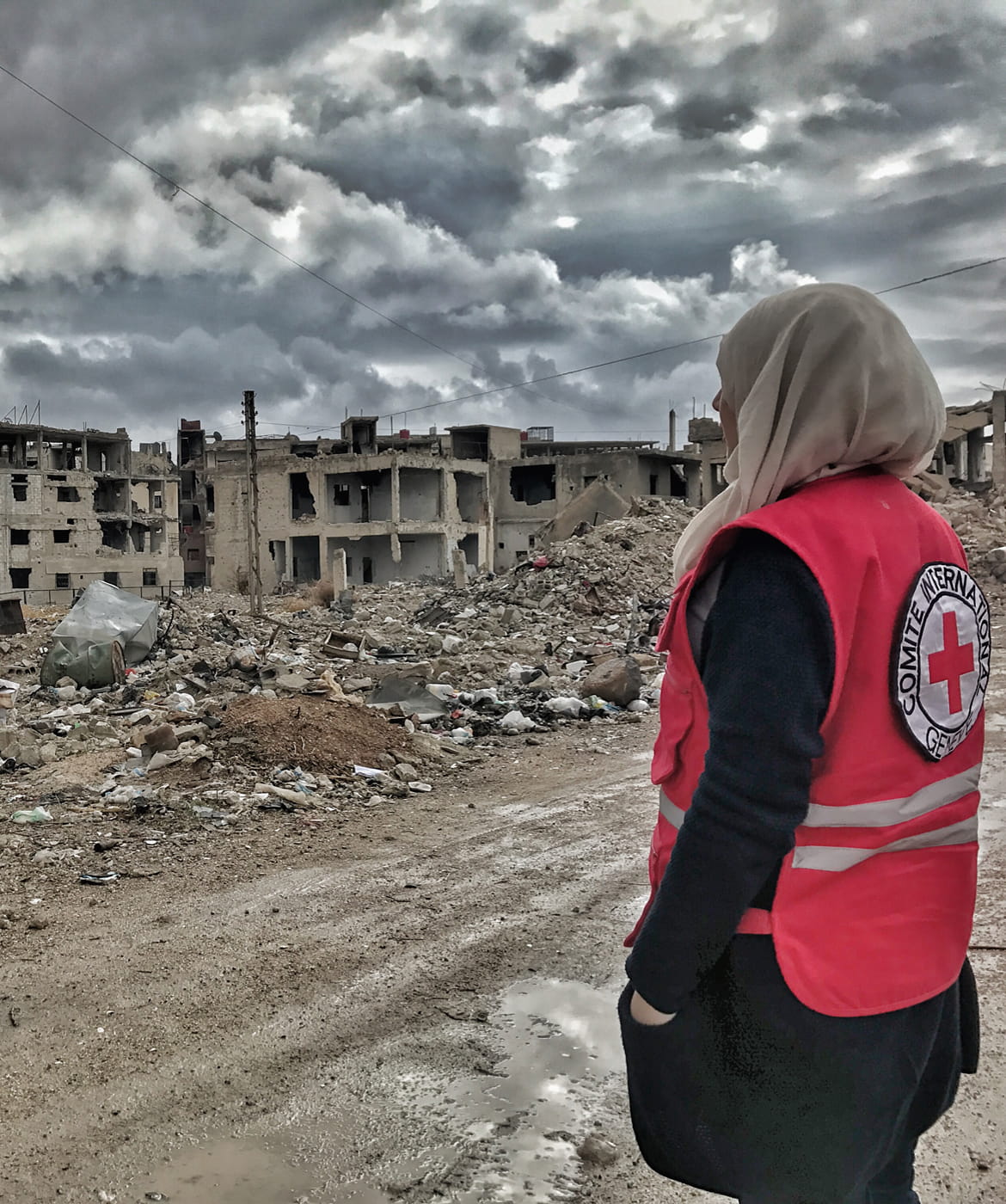 Families in Syria need your help
Eight years of bombs and bullets have left thousands of families homeless and traumatised. They urgently need food, shelter and medical care.
Raem and her family were forced to leave everything behind when they fled their home.
She did not have time to take anything apart from her keys.
"I was hoping that we would be able to go back one day. But there is no door, no house any more for the key."
Over half the population of Syria has been forced to flee their homes.
People urgently need food, shelter and medical care. Can you help?
With no end in sight to the fighting, thousands more people face a daily struggle to survive.

Marianne Gasser

Head of ICRC in Syria
How the Red Cross is helping
The Red Cross and our partners are delivering food, medicine and other essential items to people in desperate need across the country.
Last winter we provided:
80,000
food parcels
75,000
blankets
30,000
sleeping mats
40,000
tarpaulins
Other ways to donate
By phone
By post