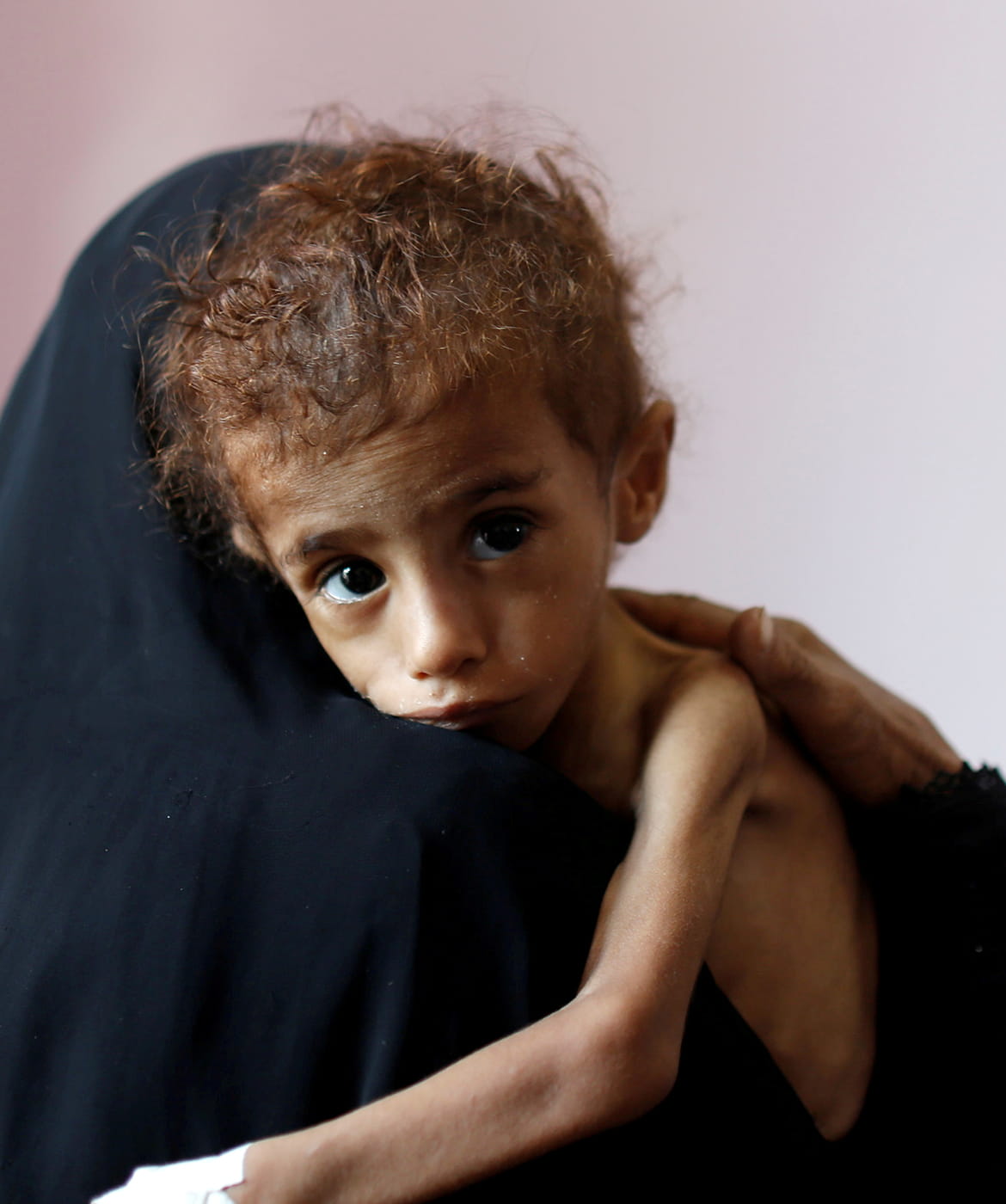 Please help right now, if you can
The situation is desperate. But we won't give up on people in Yemen.

In the last year we've seen coronavirus emerge as a lethal threat to an incredibly vulnerable population. This is in addition to the stark reality you've probably heard about before:

Millions on the edge of starvation. Families struggling to survive. Over two million displaced by conflict. Medicines and medical supplies are extremely scarce. Only half of the health facilities are fully functioning.

Your support could mean water, food, and medicine reaches people whose lives depend on it.

Please donate now. It could save lives.

I keep wondering what I can do for my children to make things easier for them.

Yahia Hizam
How the Red Cross is helping
The Red Cross is working in Yemen, providing food, water and medication to people who have been forced to flee their homes.
So far we have provided:
111,000
food rations
84,000
blankets
Other ways to donate
By phone
By post