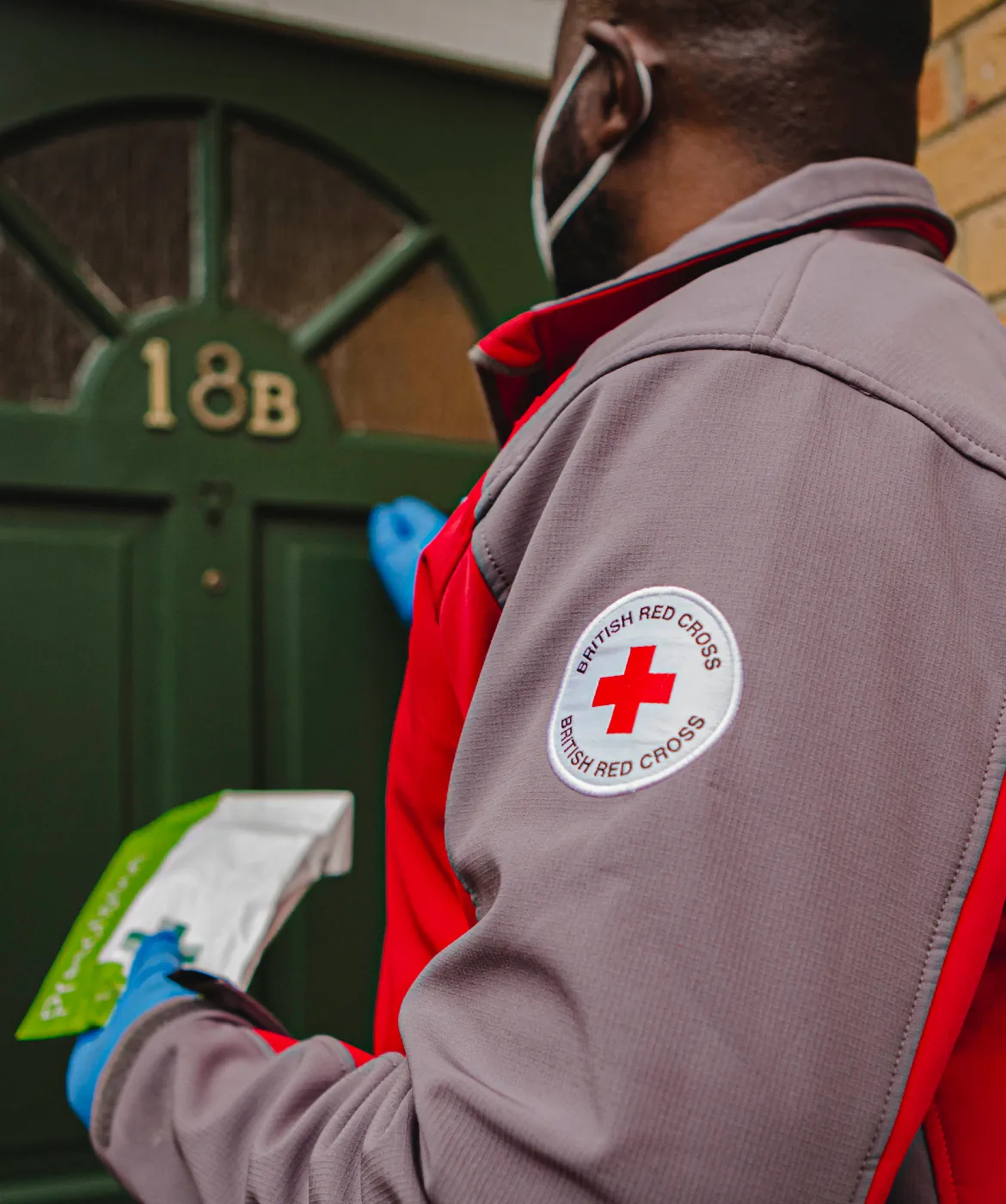 Donate to help our coronavirus response in the UK.
The last couple of months have been especially tough for the people we support.

Living under coronavirus restrictions has, over time, affected people's livelihoods and mental health. We've spoken to those who are worried about losing their jobs, or who are unemployed and struggling to find work. In some cases, people are facing impossible choices between buying food, paying for the heating, or clothing their children.

Your support means we can continue to quickly reach people who are at their breaking point.

Our teams are working across the UK to provide support to people who are shielding and isolated, experiencing financial problems and who need help to access healthcare. We're delivering basics that no one should go without (like food and medicine), providing emergency cash help, and more recently, organising transport to vaccine centres. We're also answering calls to our support line, giving practical and emotional support to those who've lost sight of brighter days ahead.

But with an increasing strain on our services, we need to ask for your help. Together, we can make sure no one falls through the cracks.

There is someone who needs you today. Your donation can change their life.
We're working across the UK to make sure no one is left behind in our Covid-19 response, no matter who or where they are.
Here's how our teams have been helping during the pandemic:
14,660
medical prescriptions dropped off
101,298
food deliveries made
21,718
calls to our support line taken
Other ways to donate
By phone
By post
Other downloads