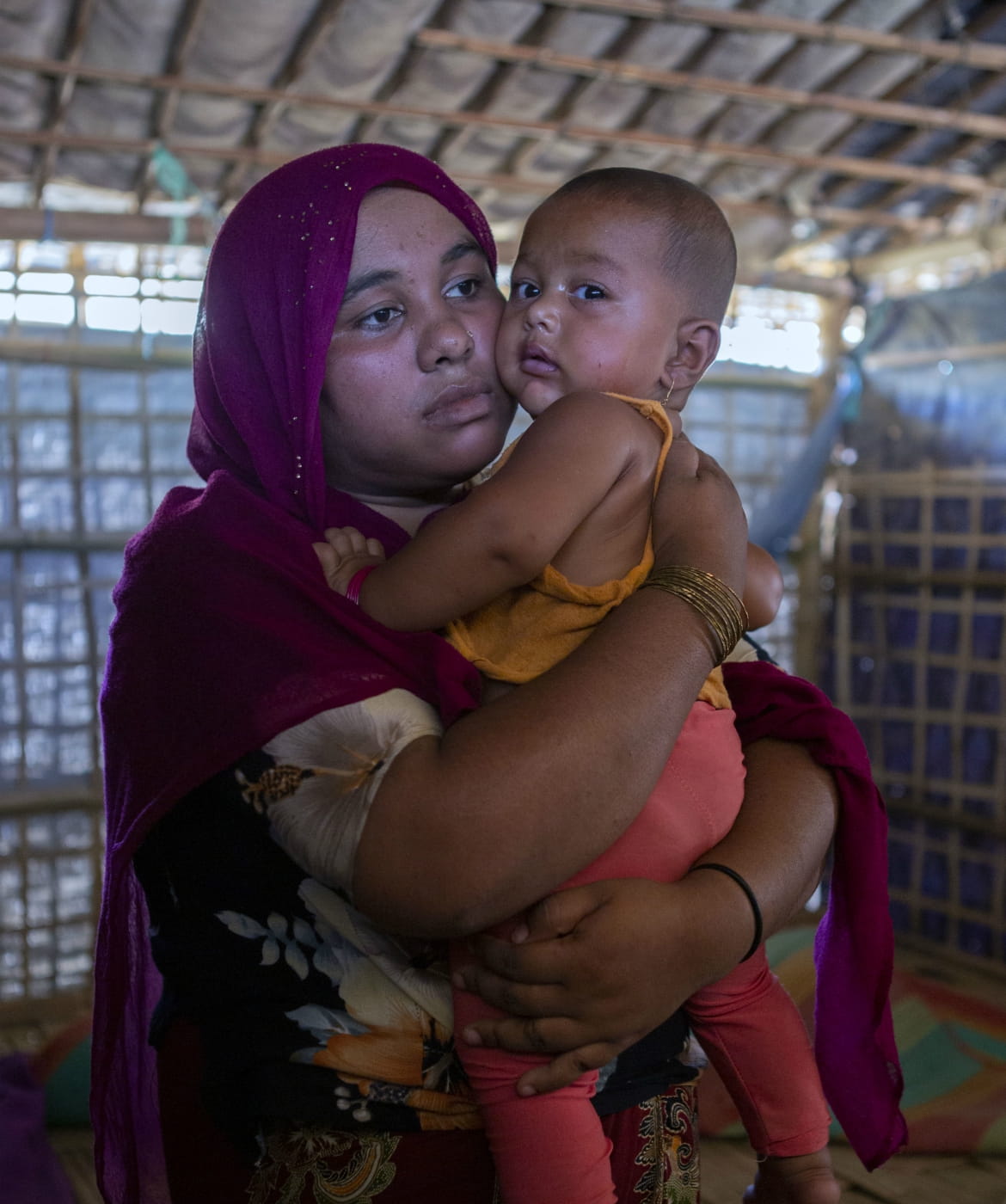 We urgently need your help
In 2017, after violence erupted in Myanmar, over 700,000 people were forced to flee their homes with nothing.
Families endured treacherous journeys, and many lost loved ones along the way.
Those who survived are now living in the world's largest refugee camp in Bangladesh, which has one of the most severe cyclone and monsoon seasons in the world.
Two years on and this is still one of the largest operations in the world for the Red Cross, as we continue to support hundreds of thousands of people with shelter, access to clean water, food, healthcare and emotional support.
Please donate today.
*Abu lives in Cox's Bazar and has been repairing the bamboo structures of his home and barber shop with recycling materials. He cannot afford new bamboo this year.
In the last monsoon, the roof was thrown up and blown off in the wind. We had to repair it again. There are a lot of people who get hurt, by falling wood, trees, bamboo etc.

Abu*
How the Red Cross is helping
The Red Cross is providing food, water and medication to people who have been forced to flee their homes.
So far we have provided:
196,738
food parcels
39,000,000
litres of safe drinking water
Other ways to donate
By phone
By post