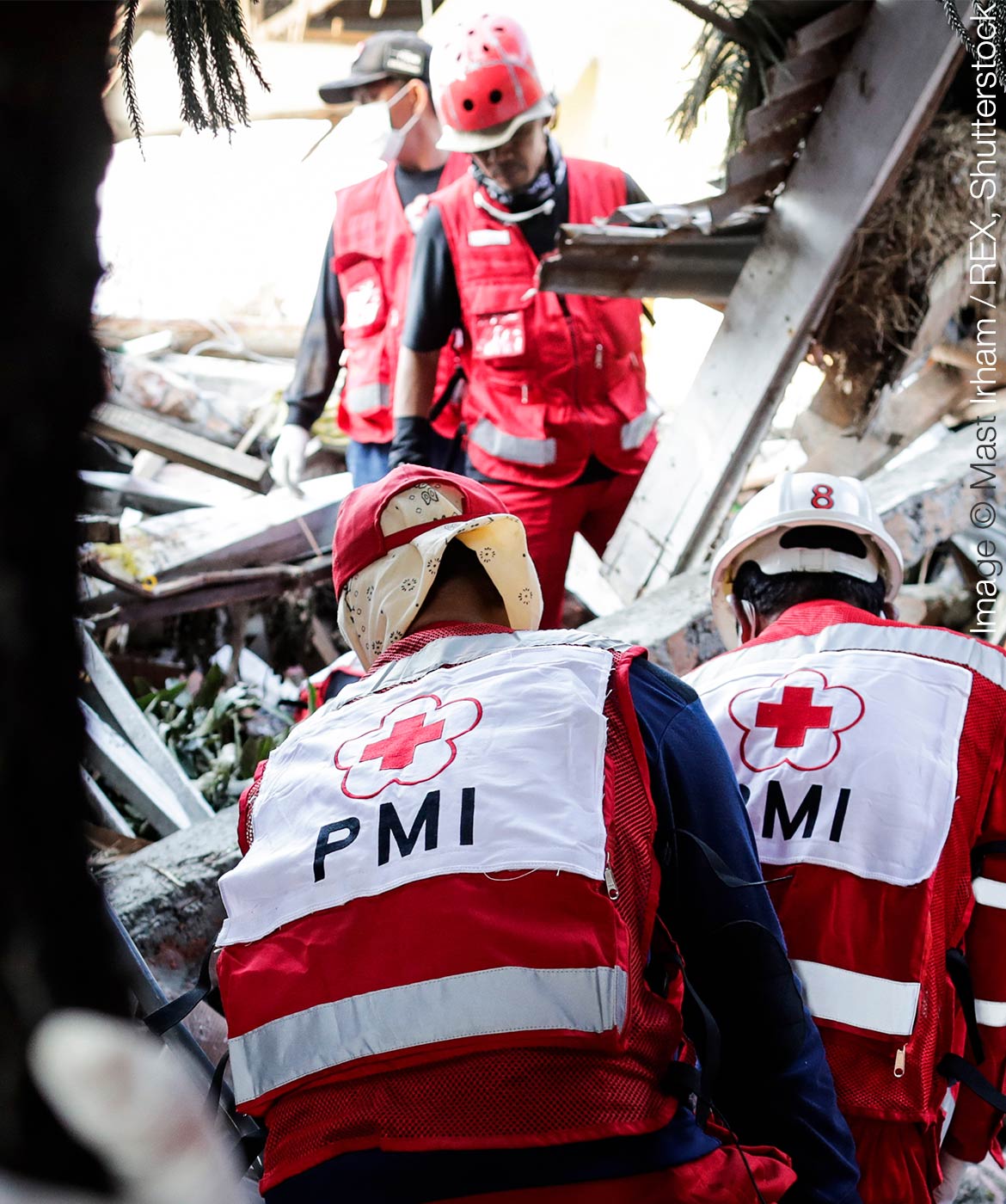 Why we need your help
Donate now to support families in Indonesia, who have lost everything.
On December 22nd, a deadly tsunami struck Indonesia after the Krakatau eruption. It has left a trail of destruction in its wake. This comes mere weeks after the earthquake and tsunami in October.
The devastation is shocking.
Please, give what you can today to help people in desperate need.
The Red Cross has been amongst the first to reach people in need.
Families have lost their homes. Many have lost their lives.
But the local Red Cross staff and volunteers are there right now, racing to save lives.
As the true extent of this disaster is uncovered in the coming weeks and months, we will continue be there to help survivors rebuild their lives.
Please, act now to save lives.
The survivors of this disaster have lost loved ones, homes and livelihoods. We cannot let them lose hope as well.

Iris van Deinse

Red Cross delegate
Other ways to donate
By phone
By post