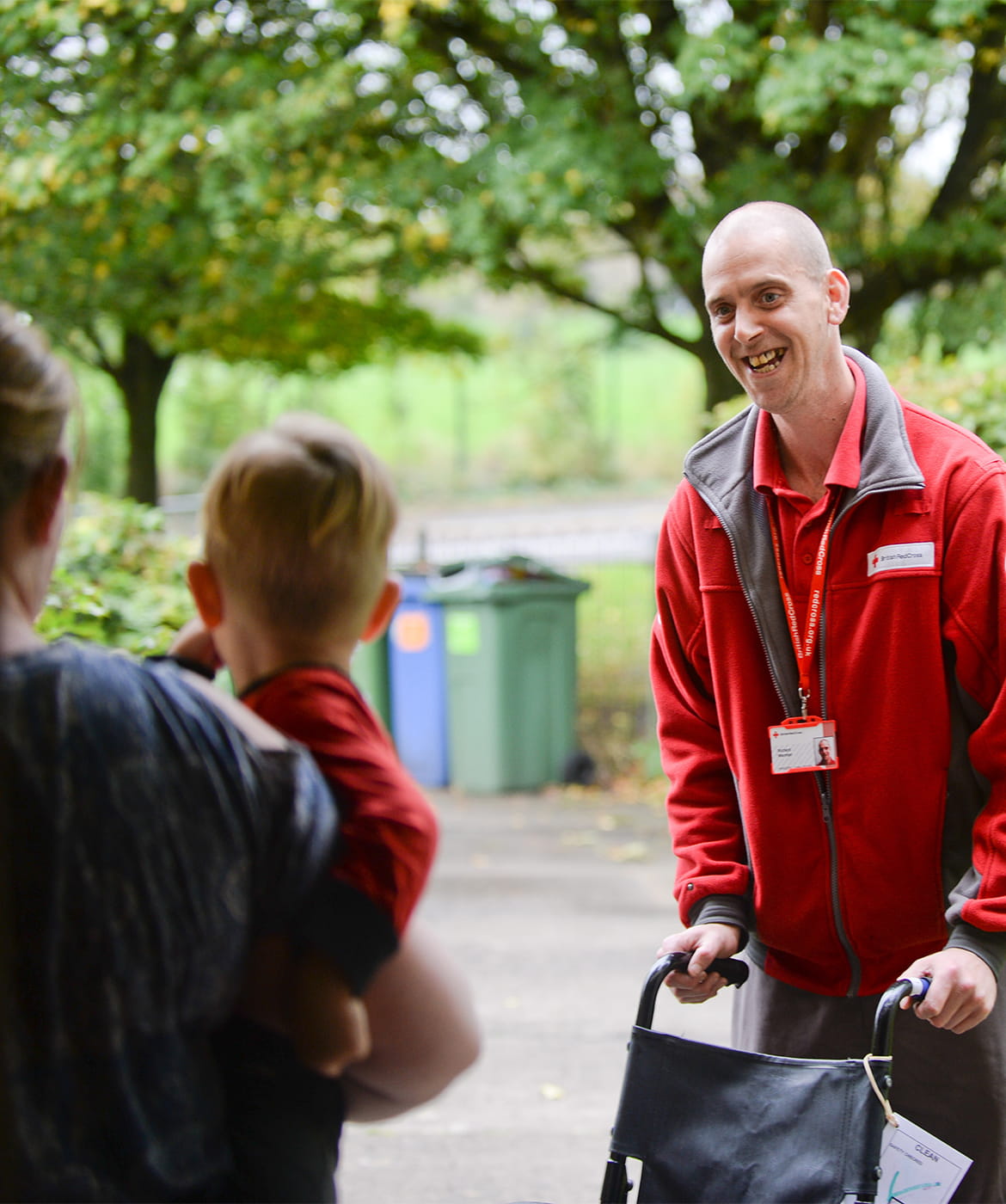 Why we need your support
Did you know we have been lending wheelchairs since before the NHS was created?
You are one of about 75,000 people who use our mobility aid services each year.
We are the biggest national provider of short-term wheelchair loans – and often the only option for people who would otherwise be facing months stuck on the sofa.
Providing help and mobility to even more people is only possible thanks to the generosity of people like you.
Your donation can help us reach more people who want to borrow a wheelchair or need support in a crisis.
£10 could provide a wheelchair for a week, enabling someone to be released from hospital


£20 could cover the costs of delivering a wheelchair to someone who cannot leave the house


£60 could provide a short term wheelchair loan for someone recovering from a broken leg
We could not provide this service without the generosity of the public. Every donation means we can be there for more people when they need us.

Geoff Cheshire

Head of Operations – Mobility Aids Service
How the Red Cross is helping
We refuse to ignore people in crisis. We help people cope with disasters, conflicts and personal crises in the UK and overseas.
Thanks to your support, every year:
150,000
people are trained in life-saving first aid skills
15,000
people can be helped to cope after UK emergencies
Other ways to donate
By phone
By post