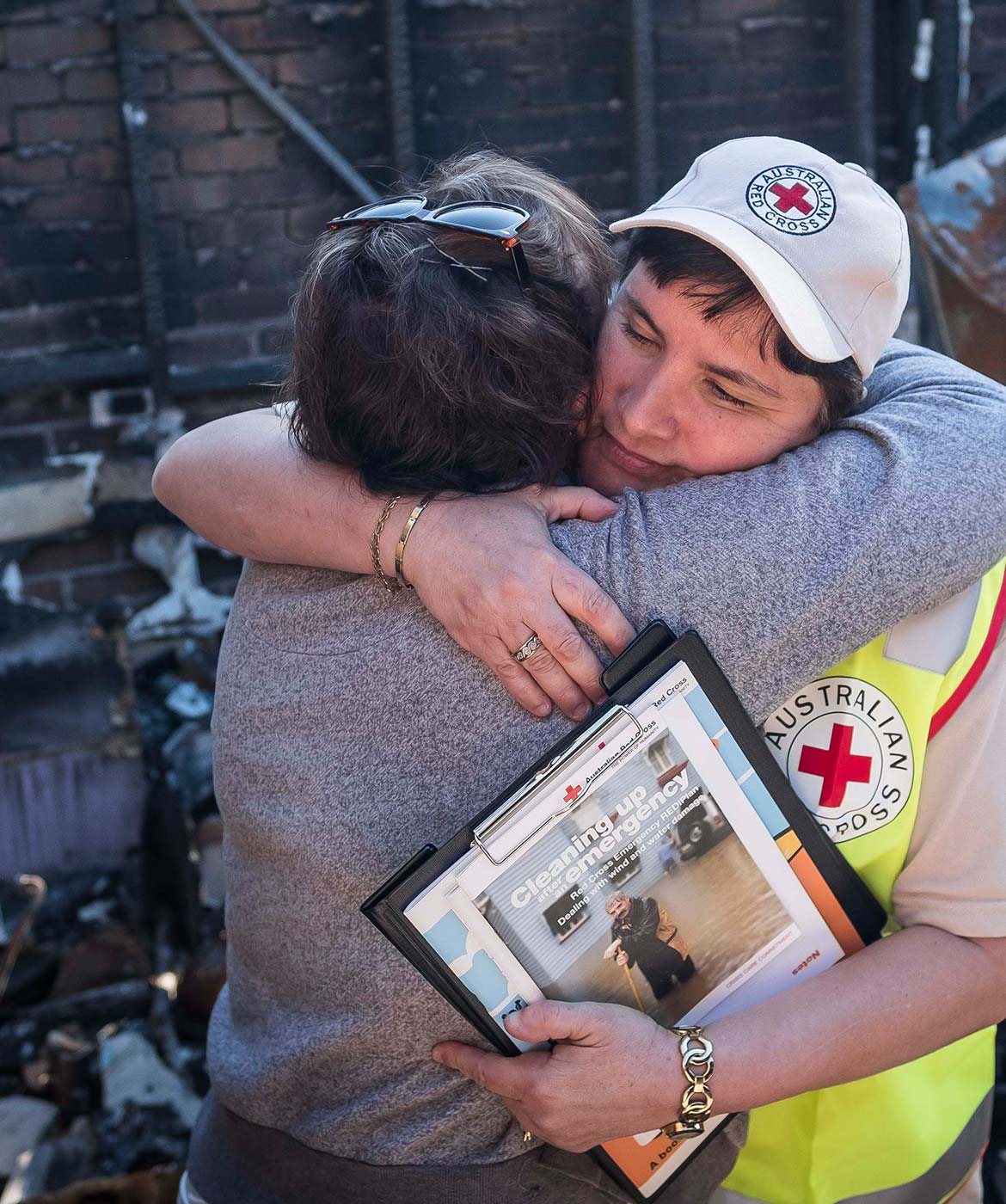 Australian Bushfires emergency
Your support can help devastated communities
Australia is facing its most dangerous bushfires in recent history. Since July 2019, over 10 million hectares of land, four times the size of Wales, have been burned. The smoke, ash and dust from the fires is blanketing cities and causing health and respiratory issues across the country.
There have been 30 reported deaths so far, hundreds of properties have been destroyed and thousands have been evacuated - and the fires are still raging on.
You can help
Your support could get vital help to people in need.
Right now, Red Cross teams are on the ground, supporting people across Australia. Staff and volunteers have set up emergency relief centres providing food and water to people in need.
More than 30,000 people have signed up to registration services to put survivors in touch with their loved ones.
For the thousands of people who have lost everything, your support could help provide vital cash grants, allowing them to purchase what they need most.
You can support the Red Cross Australian bushfires response right now and help provide immediate relief to those in need.
Other ways to donate
By phone
By post