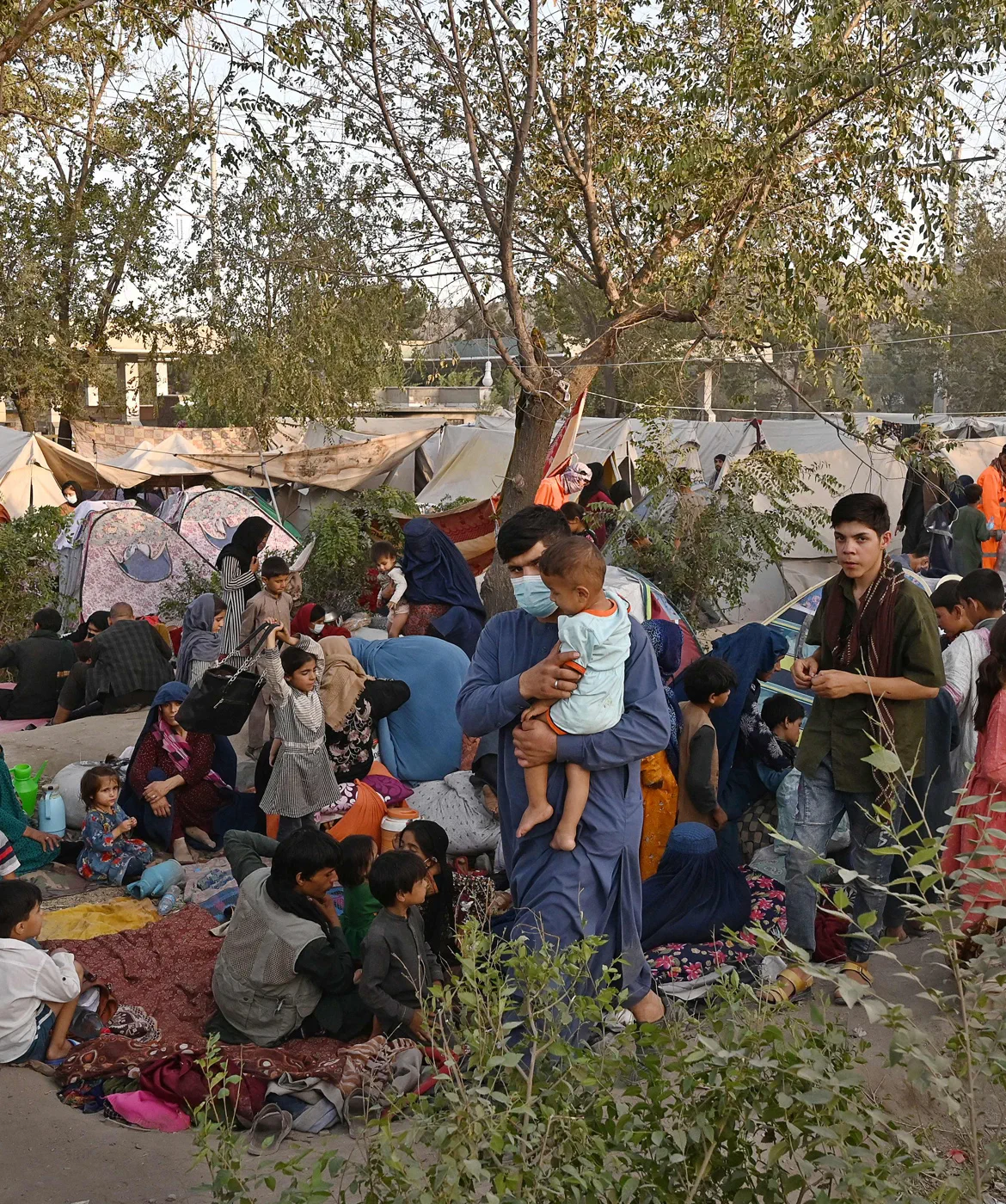 Afghanistan is in crisis – please donate
It's a tough time of year to ask for your help. But Afghanistan is heading for catastrophe this winter.

More than 8 million people are on the brink of famine. Please donate now.

95% of people don't have enough to eat and a million children under the age of five are at risk of dying over the next three months.

The situation has been described by the head of the World Food Programme as "the worst humanitarian crisis on earth". We need to act now to save lives.
Years of conflict, poverty and the disruption caused by the pandemic were already taking their toll on the people of Afghanistan. The recent conflict and change of government, coupled with the worst drought in 27 years, have tipped the country over the edge. Economic collapse has sent food prices soaring.
How will my donation help people in Afghanistan?
The Red Cross and Red Crescent Movement has been supporting the people of Afghanistan for over 30 years. Our teams are on the ground in all 34 of the country's provinces – including isolated rural areas – providing essential relief and supporting hospitals and medical facilities.

We run over 150 health centres and clinics, including 36 mobile health teams who cover the entire country, and our Covid-19 hospital in Kabul has also treated thousands of patients (and remains operational as cases continue to rise).

Our network of staff and 40,000 volunteers are working hard to support families through the multiple crises they're facing right now.

Your donation will help us deliver food, water, basic medical supplies and shelter.
Other ways to donate
By phone
By post