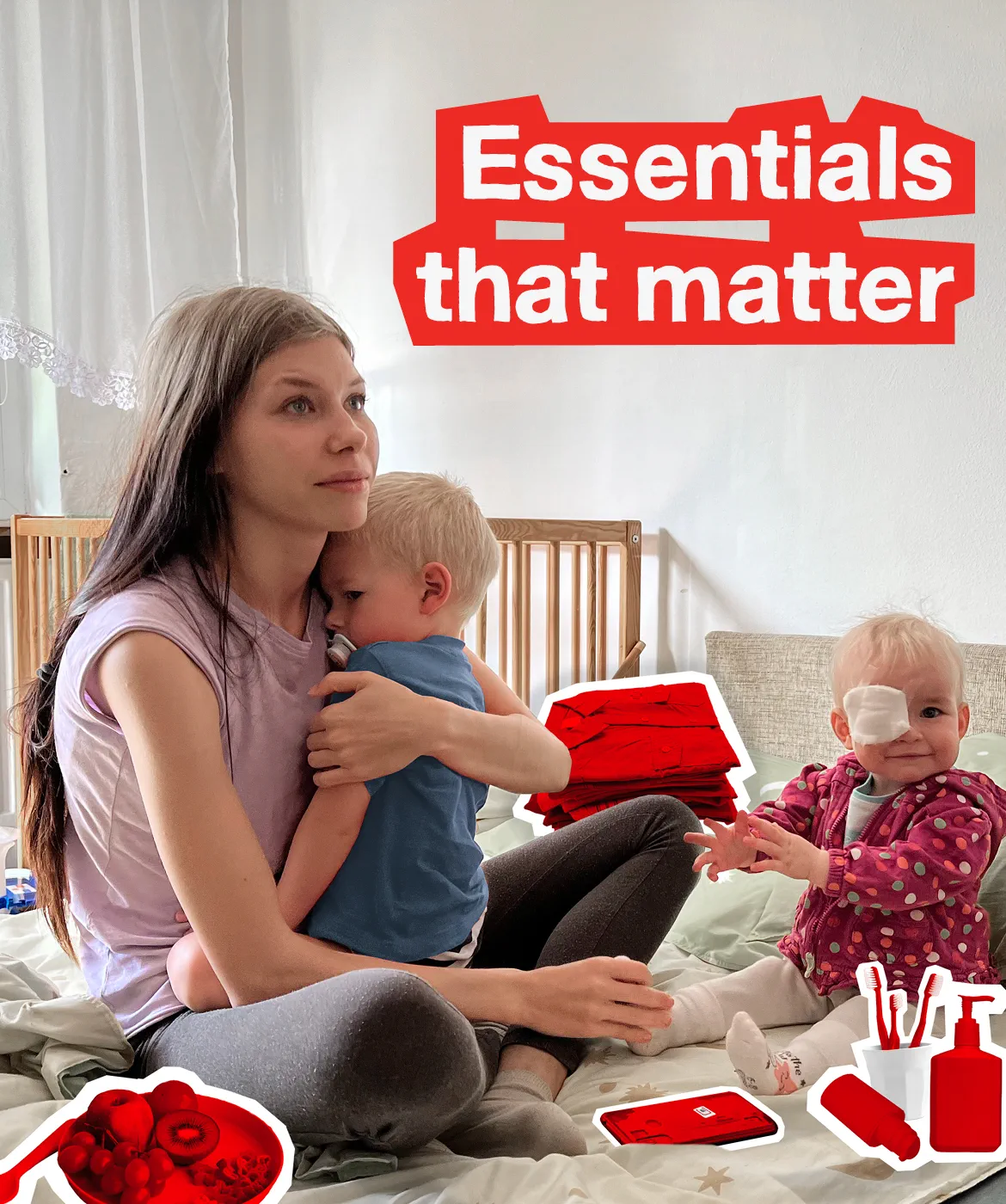 Help provide essentials for Ukrainian refugees arriving in the UK.
As the conflict continues, Ukrainian refugees still really need our help. We're here for them once they arrive in the UK, providing the essentials they need right now, as they try and rebuild their lives. These could be items like a SIM card for being able to hear a loved one's voice, a new toothbrush, or food for preparing a family meal.

Of course, it isn't practical to send these essentials directly, but there is a way you can donate towards items like these, by supporting a new idea we've had, called 'Welcome Kits'.
What kind of items could my donation fund?
The Personal Wellbeing Kit

£11.14 could help provide the simplest comforts – for example, items like a refreshing shower gel or a clean new toothbrush... the basics we should all have access to, which create a sense of wellbeing, dignity and home.


The Keeping Connected kit

The small square that means so much – and an essential that's easily overlooked. £39.18 could help to give people the power to stay in touch and the relief of hearing a loved one's voice, by providing items like a SIM card and top-up for a few months.


The Essentials Kit

From items like a jacket for keeping warm to new school uniform for that first day, or food for a homemade meal, £64.95 could help cover the basics for individuals, couples or families.
Thank you so much for supporting our UK based work with Ukrainian people.
Please note, these kits are examples of what your kind donation could help to fund.
Other ways to donate
By phone