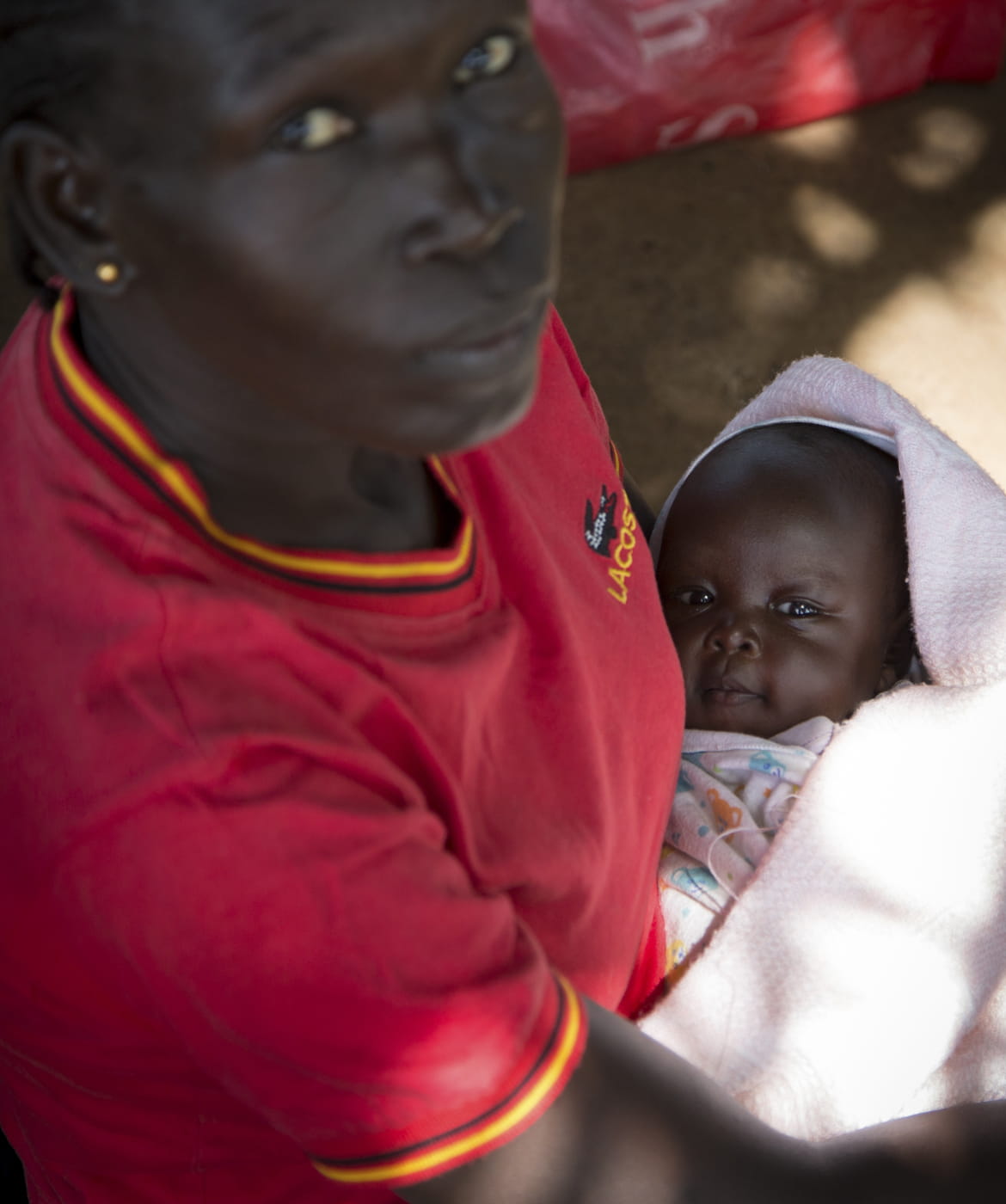 Why we need your help
Christina and her daughter need just one thing.
"We need safety. You can even survive without food, but the most important thing is safety," said Christina.
The people of South Sudan have not felt safe for over three years. Now millions are struggling to survive. "When the violence started I came to the Red Cross compound with my little daughter. We still can't return home," said Christina.
Four years of conflict have forced more than 4.3 million people to flee their homes. Many families are barely surviving without food, shelter or clean water.
Heavy rains have made the suffering worse. Harvests continue to fail. The threat of disease is high. There has been a recent outbreak of cholera that will escalate if conditions do not improve.
The situation is desperate.
My house got burnt. I lost everything. Some of my neighbours and friends fled the town and I haven't heard from them since.

Sebit

Red Cross first aid volunteer
How the Red Cross is helping
South Sudan is one of the most dangerous and difficult places to deliver aid.
But Red Cross volunteers are there right now. They are providing life-saving medical supplies, food and clean water to the wounded, sick and homeless. They are also helping to reunite devastated families torn apart by the fighting.
In 2017 alone we provided:
558,000
food rations
242,000
people with clean water
Other ways to donate
By phone
By post