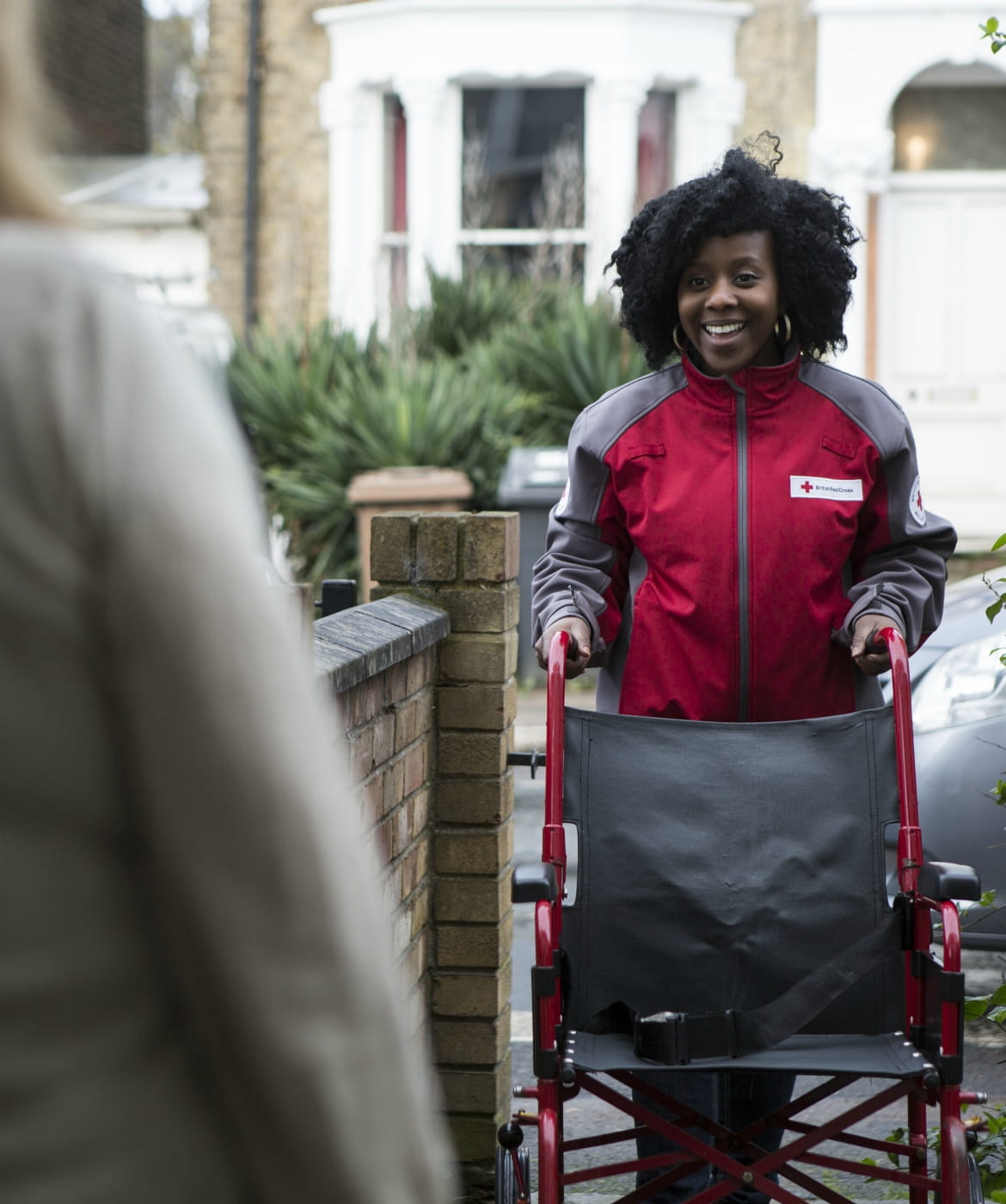 If you can't attend the event but wish to contribute, then this is the place you can donate.
Currently, if you have a serious injury which leaves you unable to move freely, you almost certainly won't get a wheelchair.
The British Red Cross is the biggest national provider of short-term wheelchair loans and last year we loaned out 60,000 wheelchairs.
Thanks to your donation we can help people in the UK to have access to wheelchairs.

Other ways to donate
By phone
By post