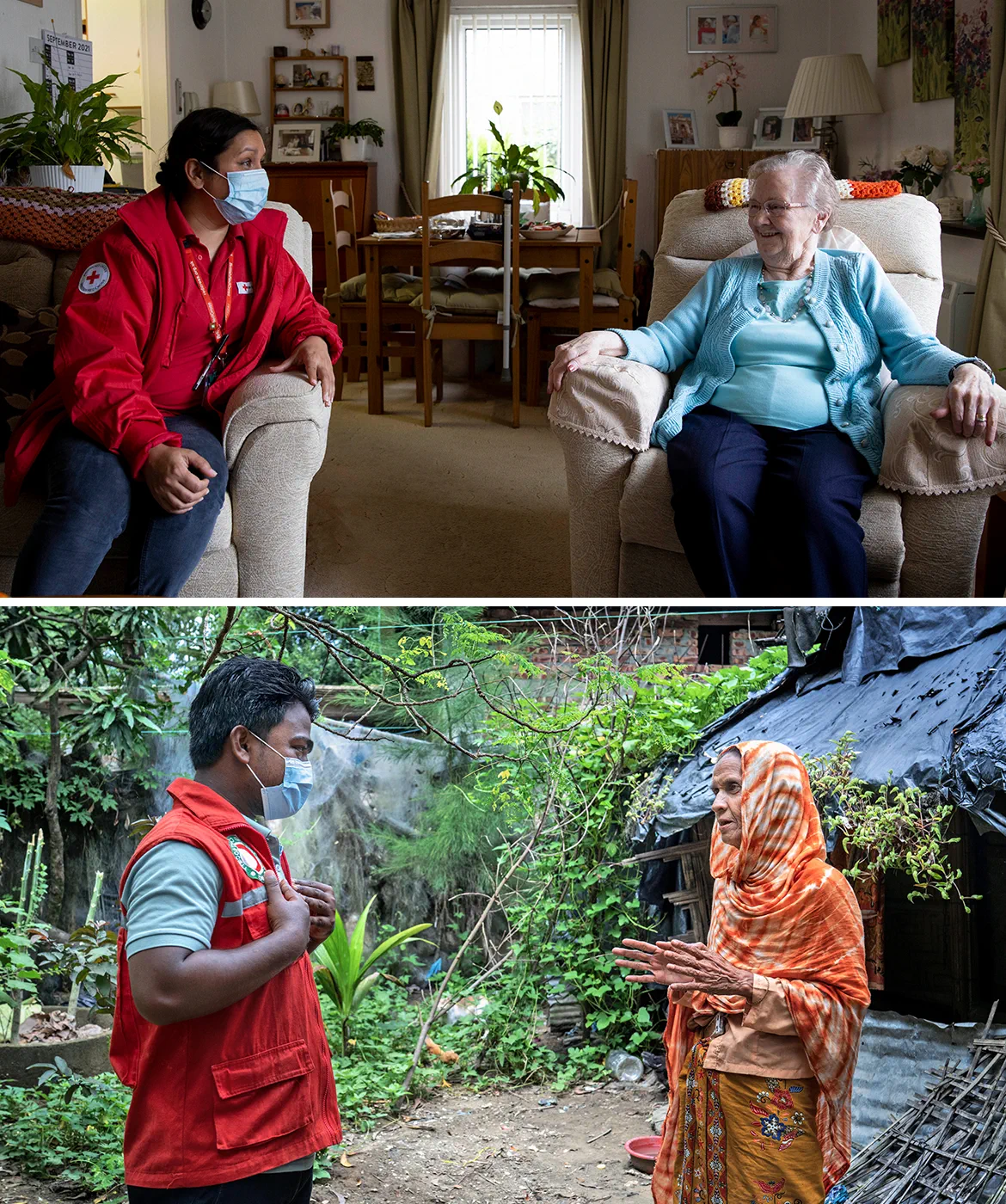 Your kindness will transcend borders.
You could help someone in crisis in the UK, and someone overseas.

Covid-19 has no borders, and there's no part of the world that hasn't been affected.

The needs vary from town to town, country to country – but regardless of where you're looking, there's a common thread of cause and effect: the pandemic has hurt people. It continues to.

Experts in our teams have made clear the severity and breadth of challenges that people are facing in Britain and across the world.

That's why we've made the decision to launch a unique campaign this winter. All the money we raise will be split evenly, with half going specifically to help people in crisis here in the UK, and half to our recently created International Relief Fund.

Can you help? Because whatever you can manage, it could make a vital difference to someone's life.

It could mean comfort and conversation for someone lonely, or food for someone who's hungry. It could mean education for a child, or it could mean someone's home is reinforced against extreme weather.

And it could mean that somebody, somewhere knows that people care about them.

By making a donation today, you can support someone who's having a seriously hard time in the UK this winter and someone who's struggling with the brutal knock-on effect of the pandemic overseas.
Images: © IFRC/British Red Cross and Betty Zapata/British Red Cross
Other ways to donate
By phone
By post