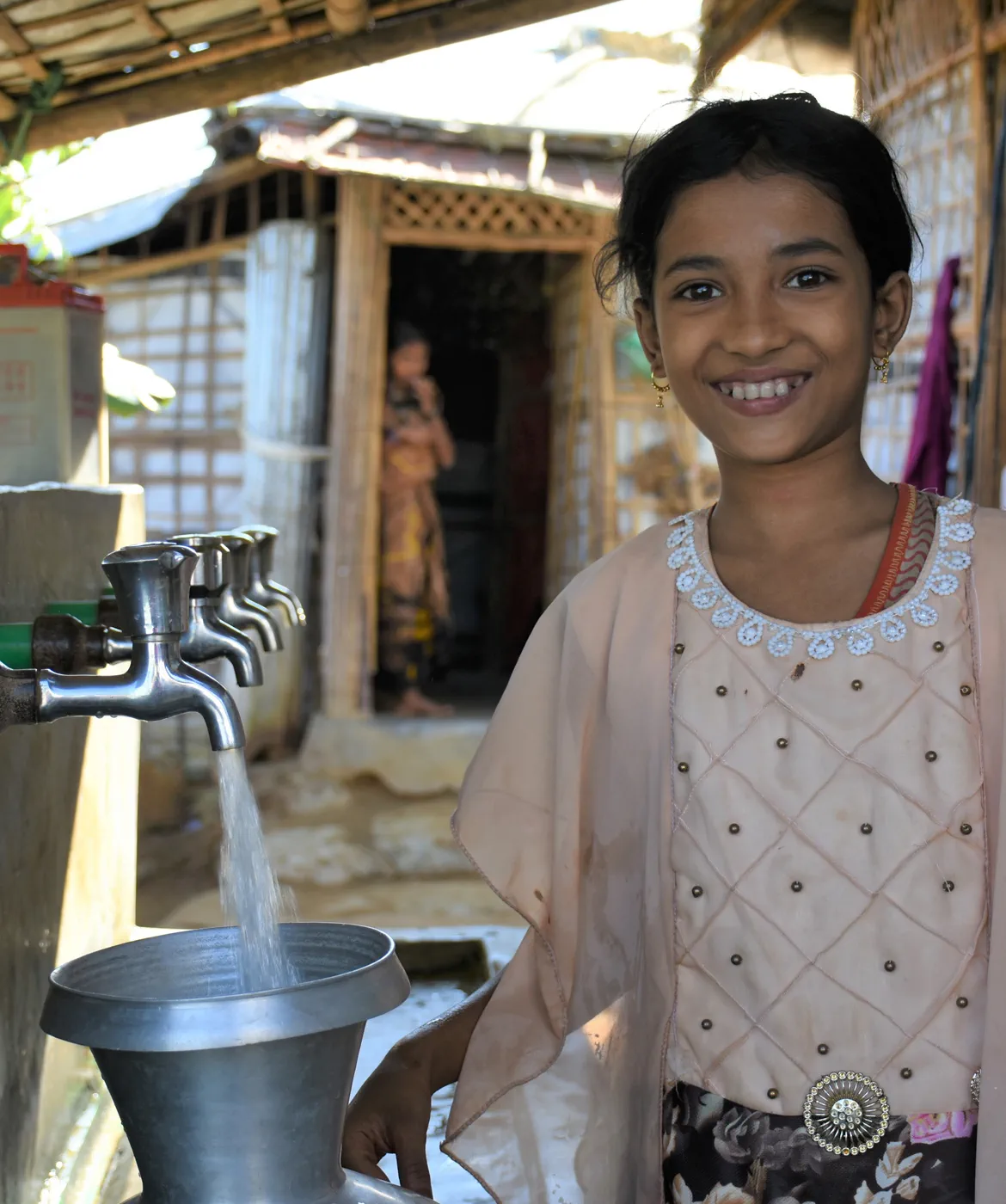 Donate to the International Relief Fund
Around the world, the impact of Covid-19 has destroyed lives and livelihoods.
As a result, for the first time since 1999, global levels of extreme poverty increased last year. That's over 20 years of progress, of communities lifting themselves out of hardship, severely damaged.
That's why we created this fund – to take action to support those already facing the harshest effects of poverty, climate change and ongoing conflict. The pandemic has put them in an even more fragile position, and they shouldn't have to face this alone.
Your help has never been more critical.
Together, we can make a difference.
In 191 countries around the world, experienced teams of Red Cross staff and volunteers work alongside communities, listen to what they need, and give them the tools to be able to rebuild their future.
This is what we do. And we know it works. The picture above from 2019 shows Kismot, a young girl living in Cox's Bazaar, Bangladesh. Working with our International Red Cross and Red Crescent Movement partners in the region, we've helped support families like hers with shelter, access to clean water, food, healthcare and emotional support.
When we all work together, our teams and our supporters can achieve incredible things.
How will your donation help?
£10 could provide training to 1 farmer in Namibia on agricultural production climate adaptation so that they can produce harvests that will survive climate change
£25 could help provide a cash grant to a family in Myanmar to support them to build latrines
£50 could provide vocational training to women in vulnerable situations in Sierra Leone so that they can earn an income
£100 could provide 1 young goat for farmers affected by climate change in Kenya to support their livelihoods
Together, this fund could make a real impact and reach people whose lives depend on it.
Please donate today.
Other ways to donate
By phone
By post