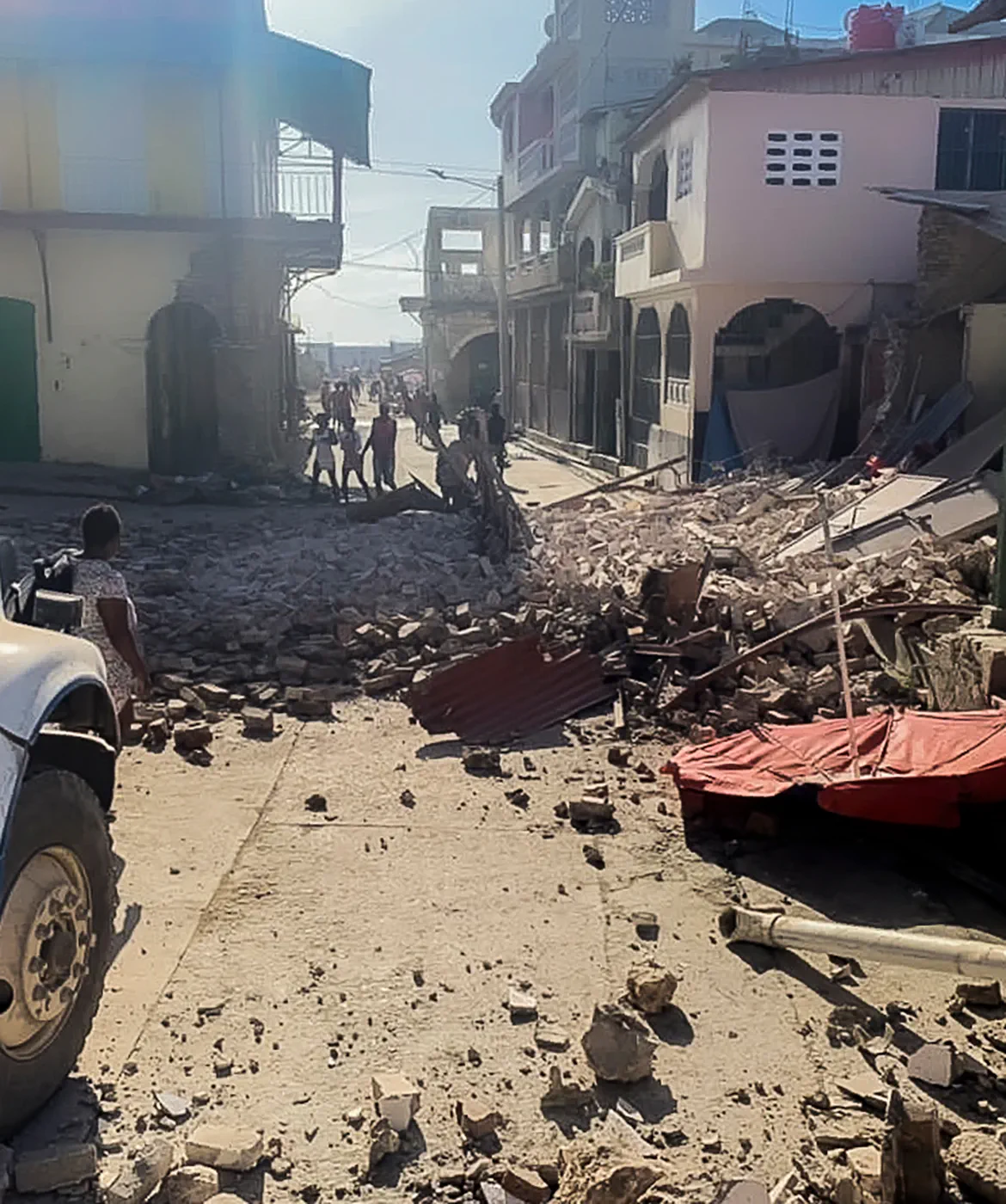 Haiti is in crisis. Please donate today so we can keep providing critical support.
On Saturday 14 August a massive earthquake struck Haiti at 08:29 (local time).
Over 2,100 people are reported to have died, and 12,200 are injured. These numbers keep rising.
Communities are facing catastrophic damage.
How your donation will help people in Haiti
Aid is vital, and time is of the essence. Our partners at Haiti Red Cross and the International Federation of Red Cross and Red Crescent Societies (IFRC) are responding in the affected areas.
People have lost their homes, their livelihoods and many have lost friends and family.
Heavy rains from Tropical Storm Grace have led to additional landslides and flooding, further impacting rescue operations and efforts to reach more rural areas.
Teams are on the ground providing urgent support to the vast numbers of families that need first aid, shelter, emergency healthcare and hygiene kits.
If you can support our appeal, please do.
Your donation will help the Red Cross movement continue to scale up the response to reach as many people as possible.
Haiti earthquake facts
2.2 million people are estimated to have felt the earthquake
Over 800,000 are estimated to be affected
Over 2,100 people have died
12,200 people are reported to be injured
Over 115,000 houses have been damaged or destroyed
Other ways to donate
By phone
By post