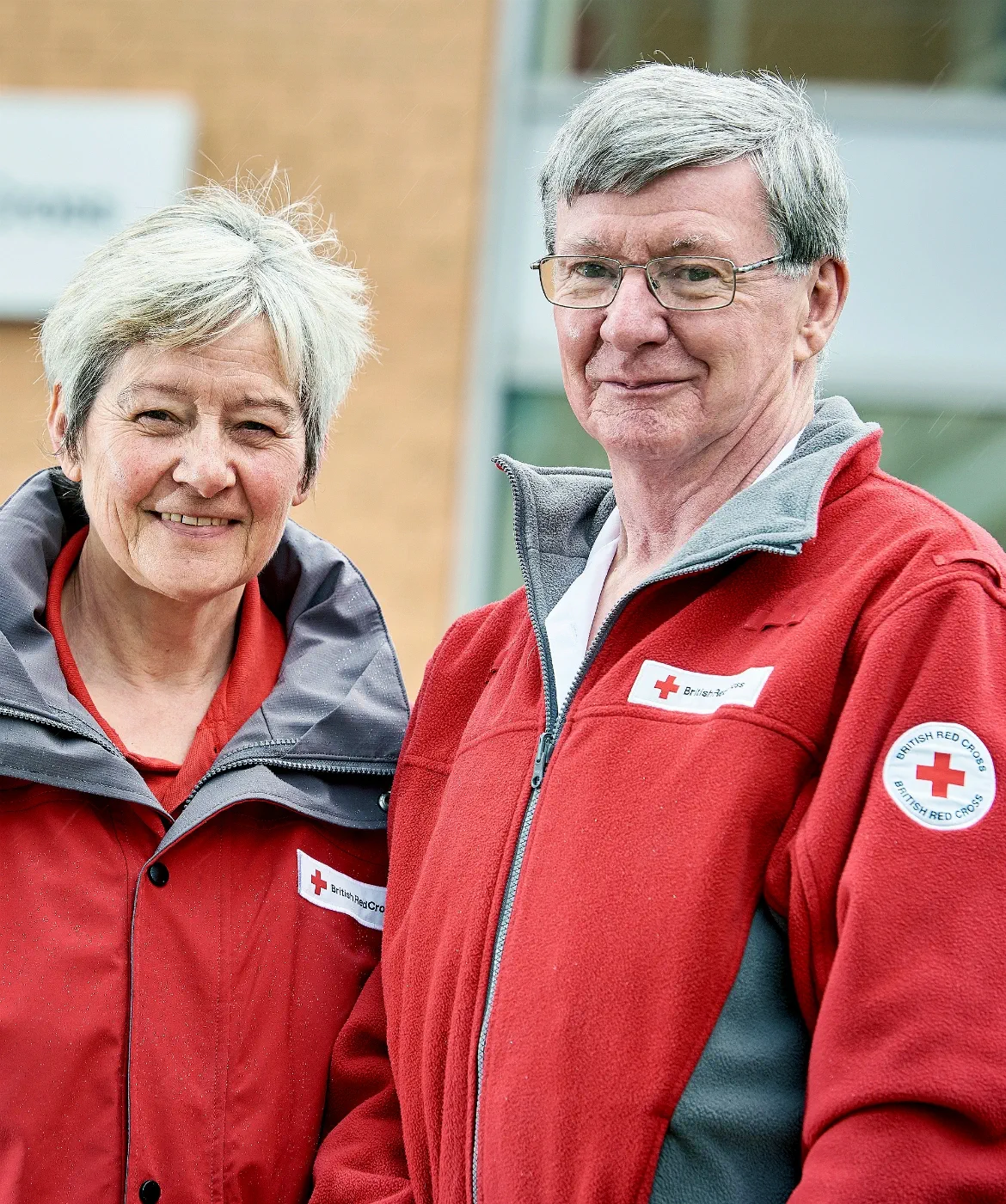 We're fighting a lethal epidemic
We need your help to save lives
The Ebola epidemic in the Democratic Republic of Congo (DRC) is now the biggest in the country's history and the second largest ever in recorded history, with over 1,600 deaths so far.
On July 17th the outbreak was declared a public health emergency of international concern by the World Health Organisation (WHO). As they said – it is time for the world to take notice.
This is a serious announcement. Since 2005, there have only been four declarations of public health emergencies (including Ebola in West Africa in 2014).
But this crisis isn't getting the media attention it needs to help fight it.
We need your help now
Volunteers and health workers have shown extraordinary dedication in battling this disease and they deserve more support. Preparation efforts in border countries remain critically underfunded and much more focus is needed on raising awareness of the risks of Ebola at a community level.
The DRC Red Cross has 150,000 volunteers to call on and the Red Cross Movement will continue to work there, and in surrounding countries, for as long as we can make a difference. These dedicated volunteers desperately need funding to enable them to carry out their work and prevent this crisis from worsening.
Right now, Red Cross teams are undergoing preparedness and prevention activities in the DRC, Uganda, Rwanda, South Sudan and Burundi.
Your support could help our teams deliver safe and dignified burials and set up hand-washing points at health centres and decontamination bases, where we could destroy contaminated material, disinfect vehicles and store equipment.
Right now, the situation for people living in the region is dire. We need your help to fight the epidemic.
Please support our Ebola appeal right now and help save lives.
Timeline of epidemic*:
1 August 2018
DRC's Ministry of Health notify World Health Organisation (WHO) of new Ebola outbreak in North Kivu Province, eastern part of the country
April – May 2019
The spread of the Ebola outbreak accelerates with more than 2000 cases. 126 cases per week identified during April
29 May 2019
British Red Cross launch Ebola Appeal to increase awareness of and raise money to tackle the epidemic
4 June 2019
Total of 1931 confirmed and 94 probable cases and 1263 fatalities so far
11 June 2019
Ministry of Health of Uganda declare the 6th outbreak of Ebola in the country. The first Ebola case in Uganda of this outbreak is declared – a five year old boy – and dies later that day from the virus. Ebola has spread across the DRC border.
12 June 2019
Further cases in Uganda identified
14 June 2019
WHO release statement that the epidemic is a regional public health emergency and stress the importance of containing the spread
15 June 2019
1437 people have lost their lives to Ebola since the start of the outbreak, 2148 cases in the region in total and 15.5 million people in need of assistance to prevent further spread
*Updated 26 June 2019
Other ways to donate
By phone
By post