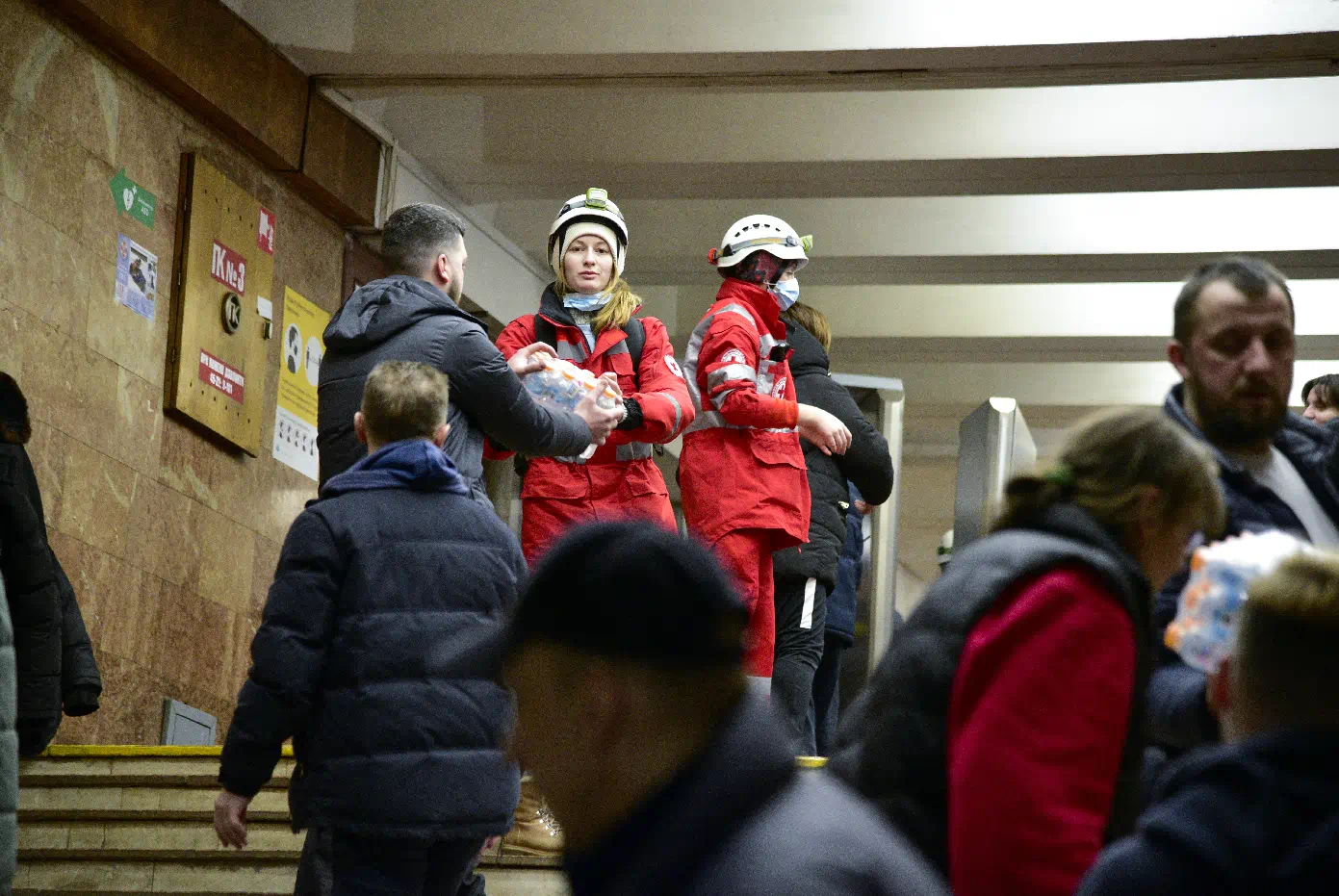 When someone is facing an emergency, your kindness makes a difference.
Across the world, emergencies like floods, droughts, conflicts, recovering from Covid-19's long-term impact, food shortages and rising living costs are putting people's lives and livelihoods in danger.
When you donate to the British Red Cross, you'll be helping people who've been hit by a crisis to get the support they urgently need, whoever and wherever they are.
What impact can I have?
Any gift you can make will support our services in the UK and overseas. Here's just some ways your donation can make a difference:
£10 could help fuel two emergency vehicles to reach people in trouble in the UK.
£30 could provide a grant to a household in Myanmar to help them build a toilet.
£65 could pay for an ambulance and crew to take people to and from hospital for a day.
£85 could help provide agricultural training to a farmer in Kenya affected by climate change.
Why give to the Red Cross?
We're part of the world's largest humanitarian network, with teams working in 192 countries, meaning we're uniquely placed to respond when disasters happen. We make it our mission to help people prepare for, deal with, and recover from a crisis – wherever and whoever they may be.
We depend on donations to run our services in the UK and overseas. So, without the kindness of people like you, our work wouldn't be possible. And without our work, millions of people wouldn't get the help that rebuilds – and in many cases saves – their lives.
Make a secure donation to help our work today
Where will my money go?
Your kind donations could end up reaching someone in any one of the 192 countries we work in. Your gift will help provide people in crisis with:
food
clothing
first aid
financial help
mobility support
healthcare and medicine
emotional and psychosocial support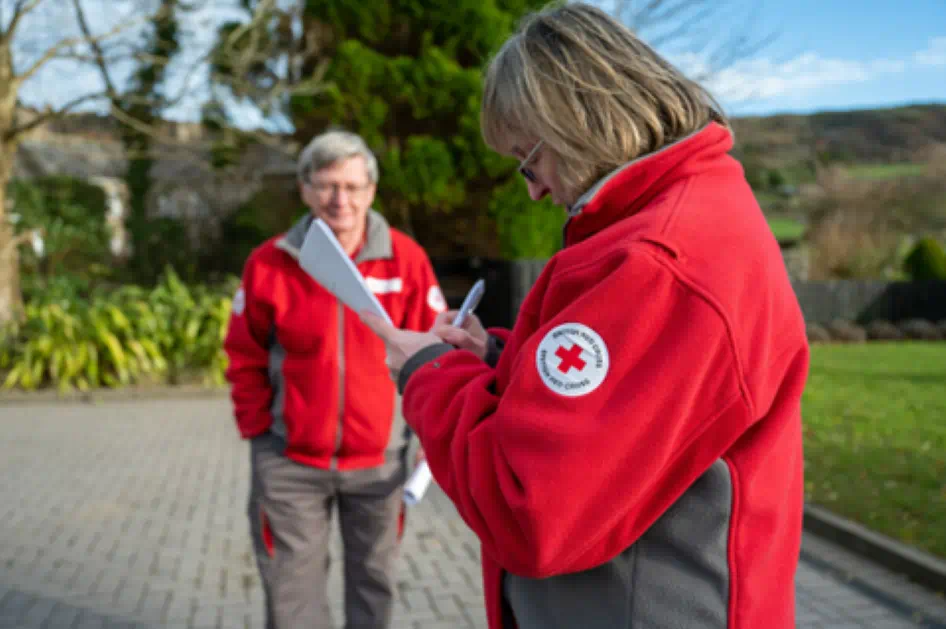 Cathie's story
When Storm Arwen hit rural Cumbria and left Cathie's home without power and heating, her first thought was how to look after her 89-year-old mother. Cathie would visit her each morning to light a fire and take her cooked food that she'd made on a camp stove.
When the Red Cross's emergency response volunteers arrived in the village, Cathie got some much-needed respite from her caring duties. We were able to provide support to the most vulnerable people in the community – including Cathie's mum – and make sure that they were all safe, warm and well-fed.
We are empowered to do good things. We take care of everybody, and we feel proud to do it.

Sonia

Red Cross emergency response volunteer.
We refuse to ignore people in crisis. We help people cope with disasters, conflicts and personal crises in the UK and overseas.
Other ways to donate
By phone
By post
Other downloads