In an emergency, every second counts.
As 2023 has made painfully clear, there are more crises happening every year. That's why the Emergencies Fund exists – to help us rapidly respond to give people the help they urgently need, as well as fuel day-to-day operations that enable us to be ready as soon as disaster strikes.
In every emergency, the faster our teams can respond, the more lives we save.
But none of this is possible without you.
The Emergencies Fund is supporting our response to emergencies globally, including the humanitarian crisis in Israel and the Occupied Palestinian Territory, the earthquake in Afghanistan, the flooding in Libya, and the earthquake in Morocco, which have all devastated thousands of lives.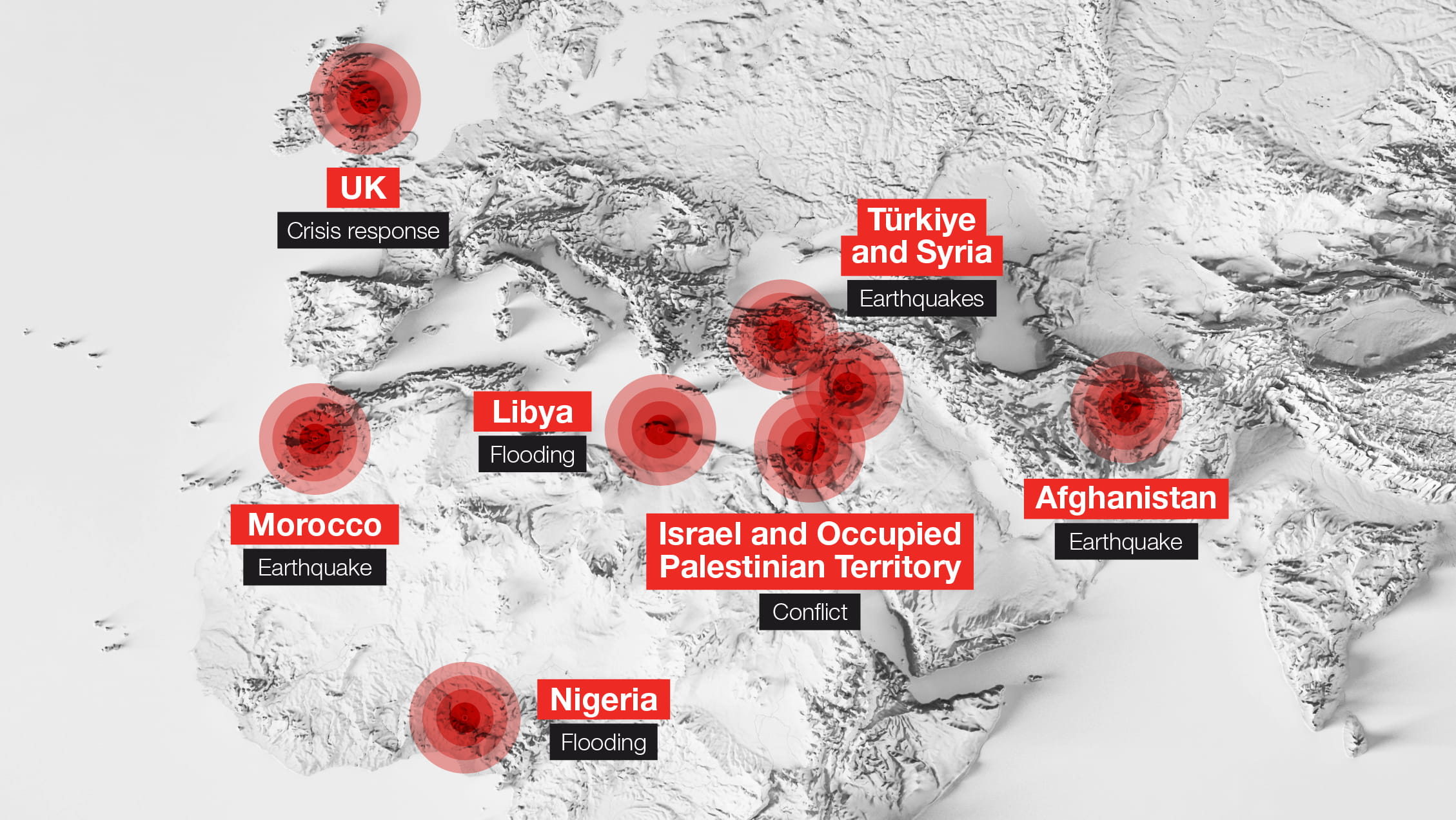 In the early stages of an emergency, it is crucial to release funds as quickly as possible, before further vital donations can be raised. Regular donations from generous supporters like you really do make a difference; helping us to be there immediately following a disaster and continue supporting people in the aftermath.
If you can, please set up a monthly gift today – anything you can afford to give will make a difference. Thank you.
Four simple steps:
1. You set up a regular gift or give a cash donation to our Emergencies Fund.
2. Your gift is there, ready to support people anywhere in the world, whether that's through our ongoing work or in an emergency.
3. Disaster strikes and we release money from the fund, and if you've signed up for our updates you'll get an email and SMS alert.
4. Our teams put your donations into action, helping people in crisis.
Other ways to donate
By phone
By post
Direct Debit by Post