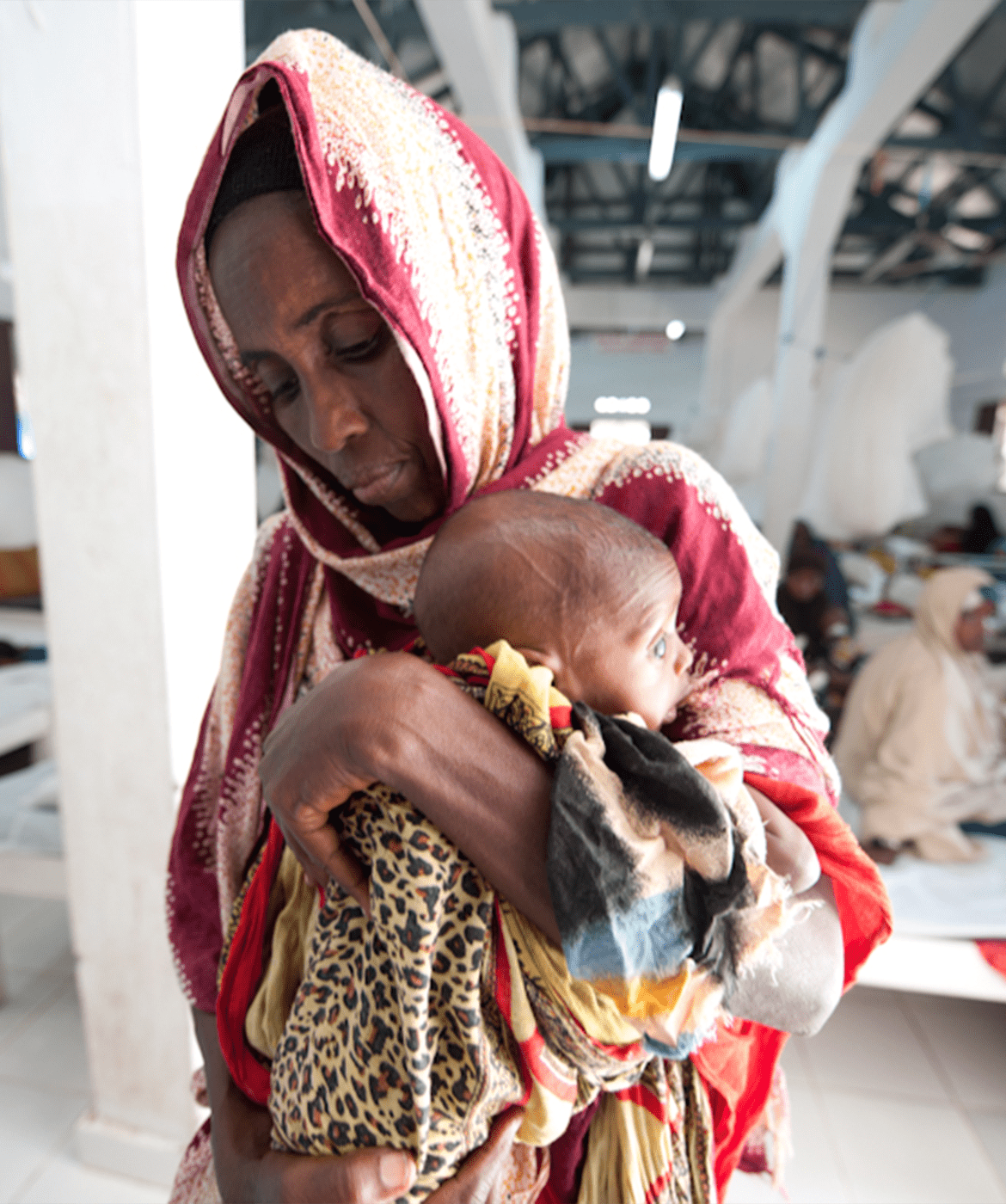 Why we need your help
Abdullahi is trying not to let his children see his despair. He has lost most of his livestock to drought and now has no way to feed his family.
With tears in his eyes he tells us: "I don't know how they will survive."
East Africa is experiencing a severe food crisis, more than 24 million people need help across Ethiopia, Somalia, Kenya and South Sudan. The food shortage is caused by one of the worst droughts in living memory. With the threat of starvation looming, millions of people like Abdullahi have had to abandon their homes in the search for food and water.
Countless parents are trying to scrape together enough food to feed their families, desperate to save their children from wasting away before their eyes.
Please, donate today so we can help people like Abdullahi.
There is the very real danger that people will die of starvation in the coming weeks and months, unless the international community increases its aid effort now.

Ben Webster

British Red Cross head of emergencies
How the Red Cross is helping
Your donation will help us provide life-saving food, health care and clean water to people in need across the region.
In 2016 in South Sudan alone we provided:
950,000
food rations
70
water hand pumps
Other ways to donate
By phone
By post