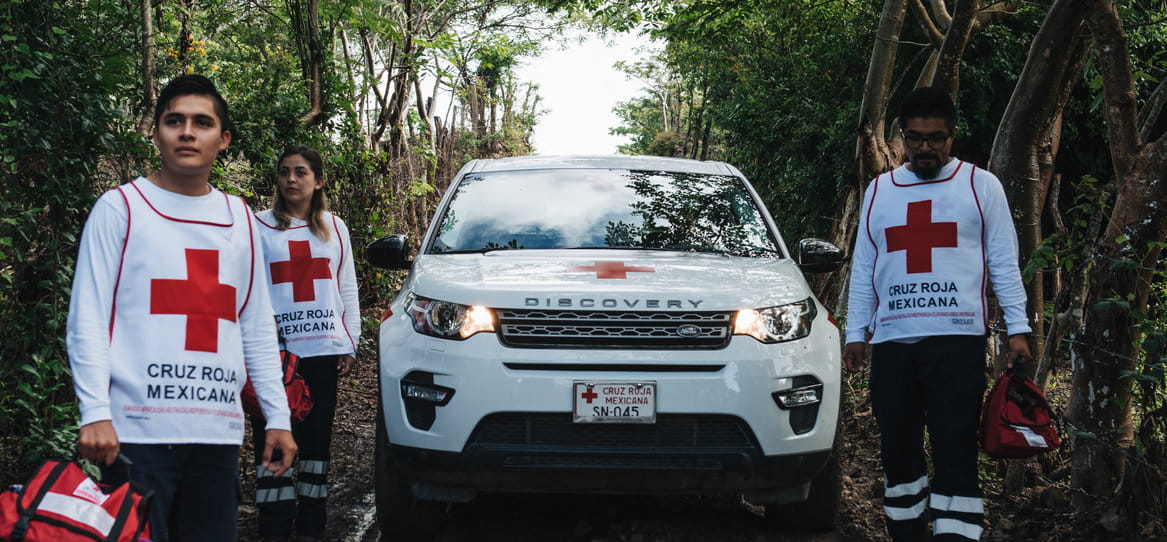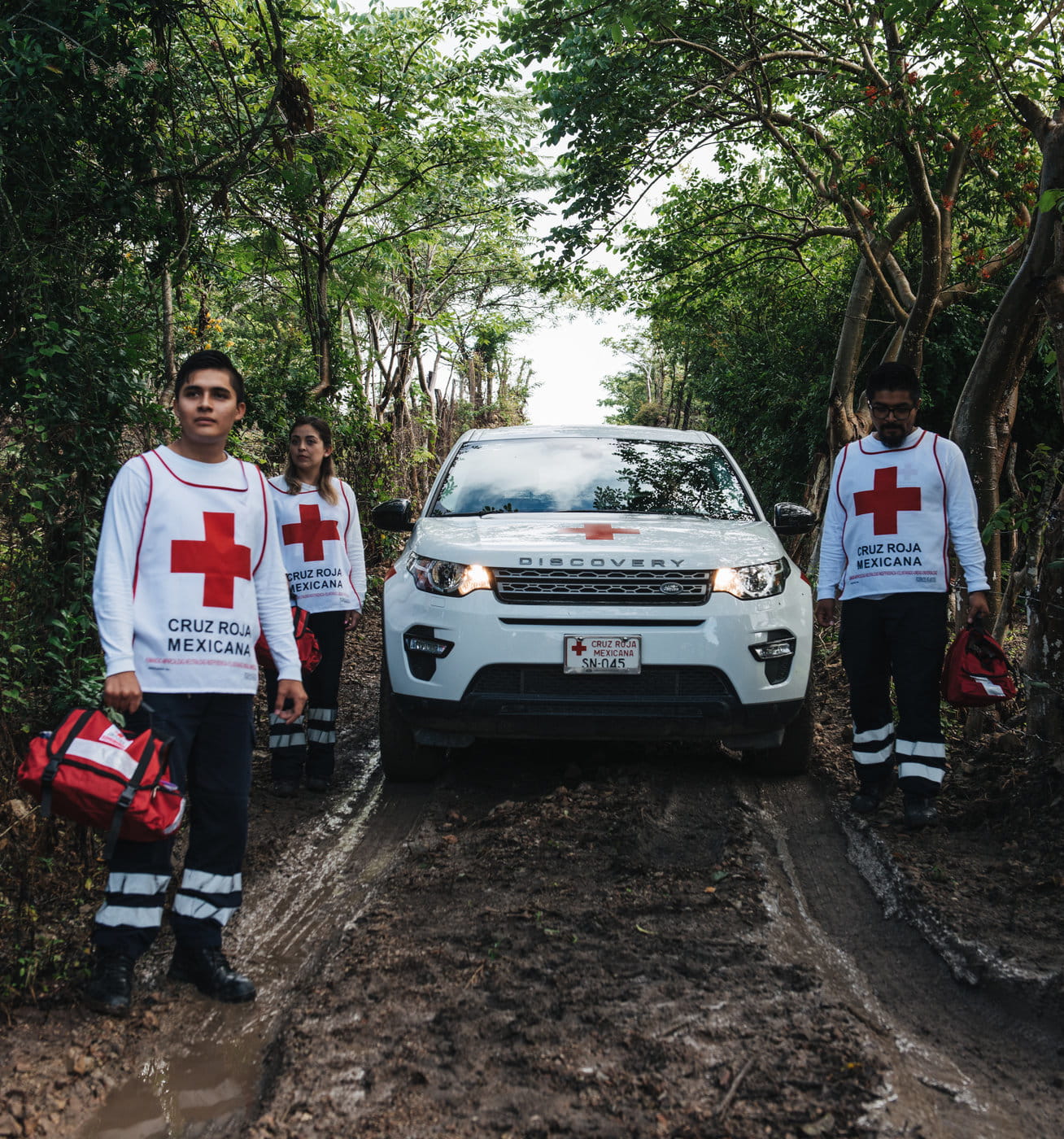 Why we need your help
Land Rover and the British Red Cross.
----
Through its partnership with the British Red Cross and the International Federation of the Red Cross, Land Rover empowers communities to become prepared for uncertainty and disasters. Over the next 3 years Land Rover is funding vital disaster management programs in Australia, Italy, India, Mexico, UK and USA. In addition, Land Rover supports the Disaster Relief Alliance which, in 2019, contributed to the British Red Cross response to 20 global crises and a range of UK crises including flooding across multiple parts of England.
But the scale and frequency of disasters continues to grow.
The Disaster Fund exists so that when a disaster strikes, the British Red Cross, and our international Red Cross colleagues, can respond immediately.
Through donations from Land Rover employees and customers to the Disaster Fund, more people can be supported in their time of need.
How the Red Cross is helping
Thanks to the Disaster Fund, we can make sure we're ready to give people the help they need in an emergency – whether it's essentials like food, shelter and health care, or other forms of support like reuniting families torn apart by crisis.
Other ways to donate
By phone
By post