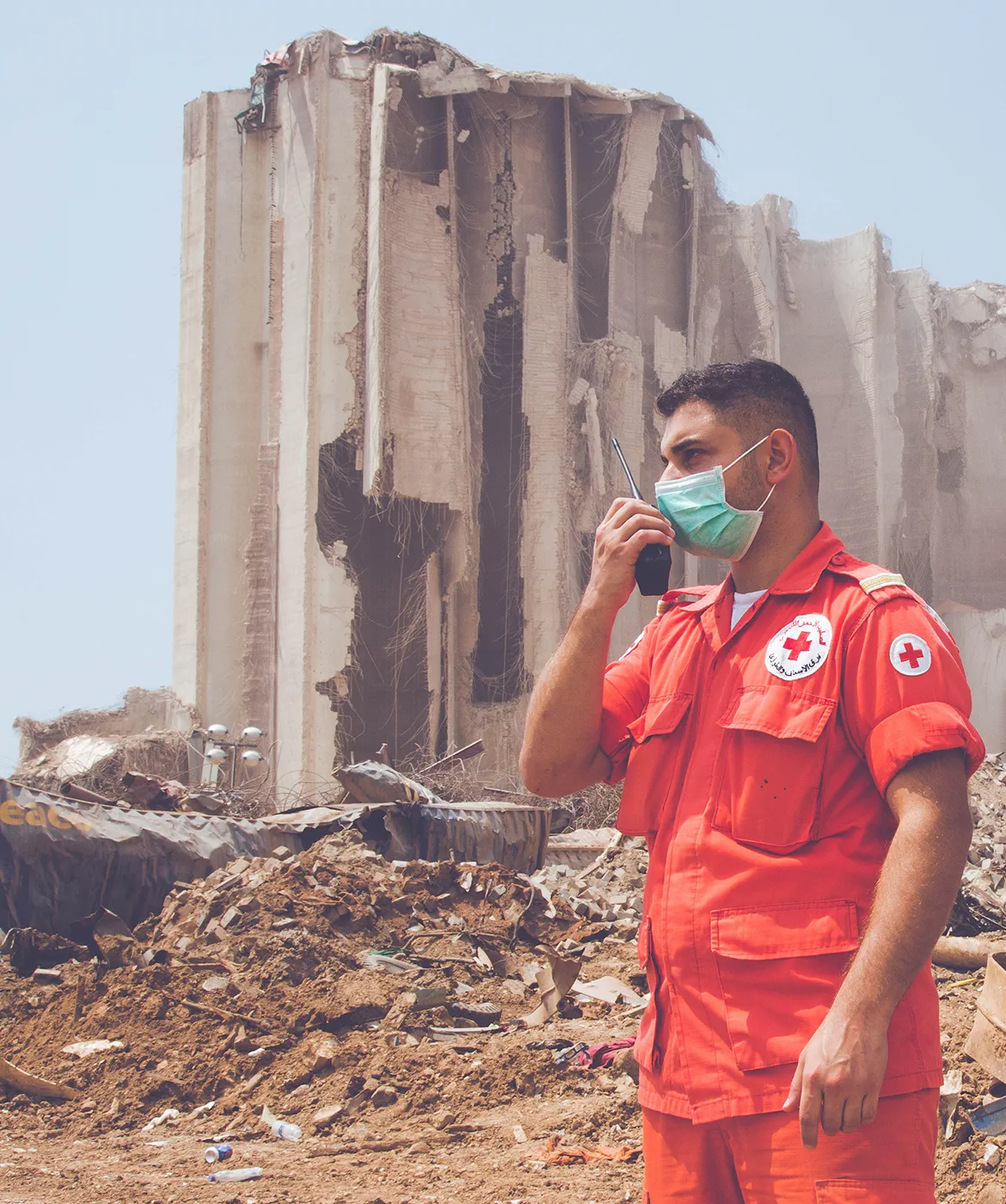 Donate to help the Beirut Emergency Appeal
On 4 August 2020, a massive explosion destroyed the port of Beirut, the capital city of Lebanon. Hundreds of people were killed; thousands more were injured. Families became homeless and livelihoods were lost.
The impact on the city and its people was immense.
The eastern part of Beirut's port was devastated, and buildings across the city severely damaged.
The British Red Cross has been working closely with the Lebanese Red Cross, who was at the heart of the immediate response and has a vital ongoing role in the fallout.
Since August, the Red Cross and Red Crescent Movement has supported people with essentials such as food and medicine, cash assistance and shelter. Emergency medical services providing primary and mental healthcare have been set up to support hospital and healthcare facilities that are overcrowded and exhausted.
All this is taking place against a challenging backdrop of Lebanon's ongoing economic crisis, and the tragic and complex impact of the coronavirus pandemic.
The people of Beirut are only just beginning to come to terms with the disaster. Some have lost loved ones, many have lost homes, and an entire area of the city has been wiped out.
The road to recovery was always going to be a long and difficult one. It is an effort that will take months, if not years. With your help, the British Red Cross will continue to support the people of Beirut in whatever way we can.
Please donate to our Beirut Emergency Appeal to help them.


Beirut Emergency Appeal: key facts
More than 200 people were killed in the explosion and around 6,000 were injured.

Homes and hospitals were destroyed and 300,000 people were left homeless.

Lebanon's economic loss looks set to reach up to $15 billion (around £11 billion).
How has the Red Cross helped people in Beirut?
The British Red Cross helps millions of people in the UK and around the world get the support they need if crisis strikes.
In response to the emergency in Beirut, the Red Cross was able to provide:
285,000
people with essentials like medical provisions and food parcels
44,000
ambulance journeys
Other ways to donate
By phone
By post